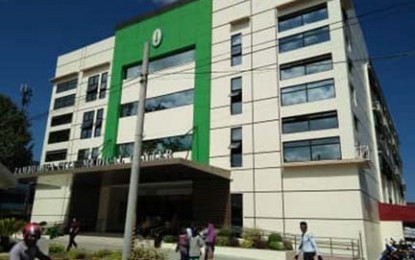 ZAMBOANGA CITY – The government-run Zamboanga City Medical Center (ZCMC) on Thursday assured the services for People Living with HIV (PLHIV) is ongoing amid the coronavirus disease 219 (Covid-19) pandemic.
Dr. Afdal Kunting, ZCMC chief of hospital, said the health pandemic affects the care of PLHIV in terms of the diagnostic procedure.
"Periodically, they need to come to the hospital for diagnosing to check their viral load. With the health pandemic, they cannot just easily come to us especially those who are not from this city," Kunting said.
The ZCMC serves the PLHIV in the Zamboanga Peninsula and also those in the provinces of Basilan, Sulu, and Tawi-Tawi, which are under the jurisdiction of the Bangsamoro Autonomous Region in Muslim Mindanao (BARMM).
"We don't have a problem with the medicine they need, we can send it to them directly or through our treatment hubs," he added.
The ZCMC treatment hub data showed that 443 PLHIV, including transient patients, were served or are under the care of the hospital since January this year.
According to a statement, the transient patients being served by the ZCMC treatment hub are those PLHIV from other places stranded in this city because of the health pandemic.
All the patients are treated with antiretroviral drugs for human immunodeficiency virus (HIV) supplied by the Department of Health, the statement added.
Aside from ZCMC, there are also treatment hubs for PLHIV in the provinces of Zamboanga Del Norte and Zamboanga Del Sur.
PLHIV or HIV-positive people have the human immunodeficiency virus, the agent of the disease Acquired Immune Deficiency Syndrome (AIDS). (PNA)