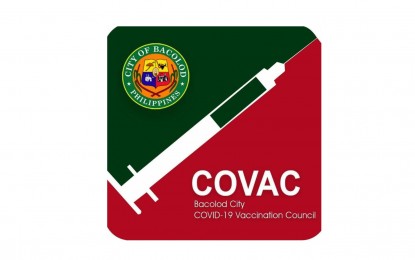 BACOLOD CITY – Some 148,464 residents here have been fully vaccinated against the coronavirus disease 2019 (Covid-19) as of October 9, data released by the provincial government on Tuesday showed.
They are part of the 209,382 individuals, who were administered with CoronaVac's Sinovac, AstraZeneca, Pfizer-BioNTech, Moderna, and Johnson & Johnson's (J&J) single-dose Janssen jabs since March 5 this year.
Mayor Evelio Leonardia urged Bacolodnons who are still unvaccinated to avail of the vaccine to have more protection against the virus.
"Most of those in the hospitals today are the unvaccinated. Please help us educate and encourage others to get vaccinated, especially your family members," he said.
In September alone, Bacolod recorded 168 Covid-19 deaths, and of the number, 140 were unvaccinated while only 28 were inoculated.
Based on the initial profiling and master listing, the city government aims to vaccinate 68 percent of its total population of 624,987, or a target of 424,992 individuals.
The remaining 199,995 individuals are all below 18 years old.
The city government has set up vaccination centers in various barangays and cluster areas, as well as in six shopping malls across, quick service restaurant branches, and bus terminals across the city.
Other initiatives include the VAX-i mobile vaccination by deploying five buses around the city; onsite and graveyard/night-shift vaccination for workers of business process outsourcing firms; and drive-through vaccination.
As of October 12, Bacolod has logged 21,561 Covid-19 cases, including 2,174 active cases; 18,862 recoveries; and 525 deaths. (PNA)