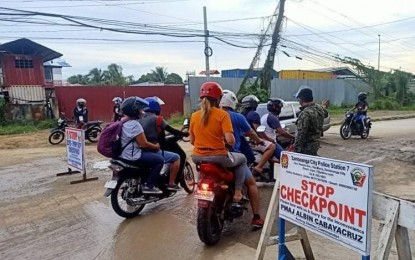 ZAMBOANGA CITY – The Zamboanga Chamber of Commerce and Industry Foundation Inc. (ZCCIFI) has requested the Department of Health (DOH) and City Health Office to vaccinate persons under the A4 priority group here.
Pedro Rufo Soliven, ZCCIFI president, on Saturday stressed the need for economic front-liners to be inoculated against the coronavirus disease 2019 (Covid-19) because they are always in the field.
Soliven said the A4 inoculation will protect both workers and the people they serve or work with.
"The economic front-liners must be given importance and with urgency," he said.
Currently, the vaccination program is for the A1 (health care workers), A2 (senior citizens), and A3 (adults with comorbidities) groups.
Soliven, who represents the private sector in the Regional Development Council-9, likewise called on the local government to start opening up the economy to accelerate the city's recovery.
The city, under general community quarantine for the entire July, has 400 active Covid-19 cases as of Friday, with 58 percent of them asymptomatic.
There were also 72 new recoveries and 21 new infections. One death upped the fatality toll to 544.
Of the total 11,640 cases, 10,696 recovered.
"Community transmission remains widespread, thus, people are advised to continue practicing minimum health standards and to follow quarantine guidelines to prevent another surge in Covid-19 cases," the city's official Facebook account stated. (PNA)