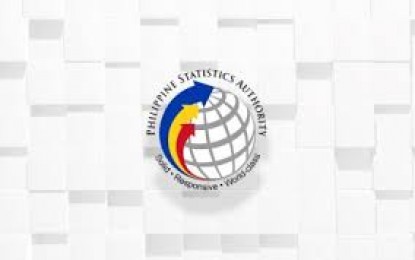 ZAMBOANGA CITY – Some 267,878 individuals have registered for the Philippine Identification System (PhilSys) since the Philippine Statistics Authority (PSA) rolled out its Step 2 registration in the region.
Conrad Sontillano, PSA-9 (Zamboanga Peninsula) chief statistical specialist, said Thursday that the province of Zamboanga del Norte listed the highest number of Step 2 registrants at 90,560.
Sontillano said the Step 2 registrants in the other parts of the region are as follows: Zamboanga del Sur, 71,707; Zamboanga City, 65,525; and, Zamboanga Sibugay, 40,086.
"Despite the pandemic and while following health protocols, we have managed to register that many and there are still many people inquiring and wanting to register to have their very own Philippine ID (identification card)," Sontillano said in a statement.
He said they aim to register a total of 2,058,878 individuals for Step 2 in the region -- Zamboanga City, 591,286; Zamboanga del Norte, 497,640; Zamboanga del Sur, 693,430; and, Zamboanga Sibugay, 276,522.
The Step 2 registration includes photograph, iris scan and fingerprint.
In this city, the registration is being held at the PSA-9 regional office along San Jose Road in Barangay Baliwasan and at SM City-Mindpro.
The registration's third step is the issuance of the PhilSys number and release of ID.
Those who want to register can log on at register.philsys.gov.ph.
Signed into law by President Rodrigo Duterte in August 2018, Republic Act 11055, or the Philippine Identification System Act, aims to establish a single national ID for all Filipinos and resident aliens.
The national ID shall be a valid proof of identity that shall be a means of simplifying public and private transactions, enrolment in schools and the opening of bank accounts.
It will also boost efficiency, especially in dealing with government services where people will only need to present the PhilID during transactions. (PNA)