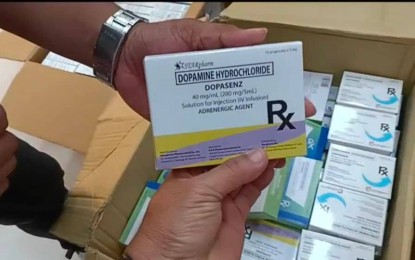 DUMAGUETE CITY – Newly-elected Gov. Pryde Henry Teves has ordered the delivery of some PHP5 million worth of medicines and other peripherals to the Negros Oriental Provincial Hospital here.
Provincial Legal Officer Ronel Depalubos on Thursday told the Philippine News Agency that the medicines, medical supplies, and peripherals were delivered on Tuesday and Wednesday.
"The governor saw in one of his visits the lack of medicines and supplies at the provincial hospital and wanted to address this problem immediately so that indigent patients' needs can be addressed," Depalubos said in mixed English and Cebuano.
He said they used the "consignment ordinance of the province, which was previously passed but not implemented" as the basis for the procurement of these items.
Depalubos said under the ordinance, once half of the stocks that were previously delivered have been consumed, the suppliers who have been approved by the Bids and Awards Committee can resume bidding for replenishment.
The funds are taken from the maintenance and other operating expenses of the provincial hospital, he said.
"Although the payment will come later as stipulated in the consignment ordinance where the medicines and other supplies must be consumed first before the funds are released," he added.
The deliveries include those in the list of consumable priorities of the hospital that are rapidly depleted, the Capitol official said. (PNA)