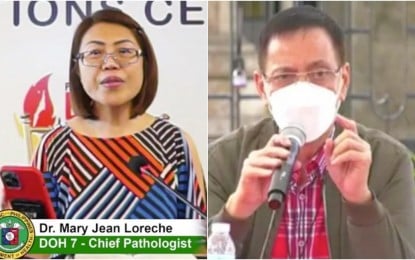 CEBU CITY – Acting Mayor Michael Rama on Monday reminded medical centers here conducting a clinical trial for any coronavirus disease 2019 (Covid-19) vaccine brand to properly coordinate with the city government.
Rama said in a radio interview any medical researches that are conducted in the city must be "well coordinated" with the health officials as well as local medical experts to avoid concerns on missteps in the conduct of trials.
"They need to connect with the Cebu City Health Department before they conduct medical trials in our jurisdiction. We have the Local Government Code which said that no project could be implemented with the mayor and the City Council not being aware about it," Rama said in a mix of Cebuano and English.
Rama's comment came after reports circulated on local media that a private hospital here is conducting a clinical trial for Covid-19 vaccine manufactured by a Chinese pharmaceutical company, WestVac Biopharma R&D.
Councilor David Tumulak also raised concerns in his privilege speech before the City Council on Wednesday (Oct. 13) over the clinical trial and urged the Food and Drug Administration, Department of Health (DOH), and the city health department to investigate the matter.
Rama supported Tumulak's call for an investigation by referring the case to "concerned agencies".
However, Dr. Mary Jean Loreche, DOH-7 chief pathologist, said in an earlier interview the conduct of clinical trial for the WestVac vaccine was properly coordinated with the office of Mayor Edgardo Labella.
Loreche said the pharmaceutical firm has secured a permit from the Ethics Board of the Department of Health and the proposal to conduct a clinical trial was submitted to the Philippine Council for Health Research and Development.
"Once the studies are completed, the result will be submitted to the medical experts, Food and Drug Administration and identified government agencies to determine if such vaccine is okay for use or not," Loreche said.
The Philippine News Agency withheld the name of the private hospital pending investigation as requested by the city officials. (PNA)