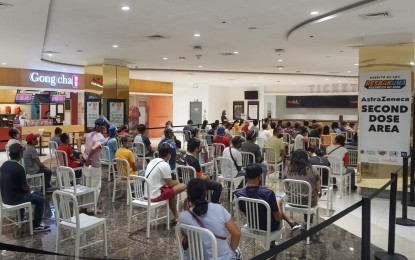 BACOLOD CITY – Mayor Evelio Leonardia acknowledged the contribution of both front-liners and the citizens in the city's continuing battle against the coronavirus disease 2019 (Covid-19) on the occasion of the National Heroes' Day.
In a statement on Monday, Leonardia enjoined Bacolodnons to remember and honor the Filipinos who have sacrificed for the precious freedom they enjoy today, as well as those who continue to offer service to the nation amid the health crisis.
"Let me also take this moment to express my sincerest appreciation to our modern-day heroes –our front-liners– who continue to serve and offer their time, skills and talents to serve our people and our beloved Bacolod City amid this pandemic," Leonardia said.
He cited the doctors, nurses, first responders, barangay officials and workers, healthcare workers, support medical staff, law enforcement personnel, government employees, teachers, members of the media, transportation sector and drivers, delivery riders, supermarket workers, market vendors, farmers and fisherfolk, construction workers, and other economic front-liners.
Leonardia also recognized the people of Bacolod for being "true heroes" in taking on the challenges posed by Covid-19.
"Let me thank, most importantly, each and every Bacolodnon for their continued cooperation and compliance in observing and following important health protocols to ensure the safety of our families," he added.
Bacolod, with the sustained decline in its Covid-19 cases in the past month, is being considered as a model in pandemic response among the local government units in Western Visayas.
To mark the National Heroes' Day, the city government will kick off its night-time public inoculation at 8 p.m. to make the Covid-19 vaccination rollout a 24-hour activity here.
The vaccines will be administered by the medical team of the Emergency Operations Center-Task Force and the City Health Office at the hub in the second floor of the Jollibee branch along Gatuslao-Burgos Streets.
Also on Monday, the city government launched its third mobile vaccination vehicle after deploying two buses that bring inoculation teams to markets and other areas around the city earlier this month.(PNA)