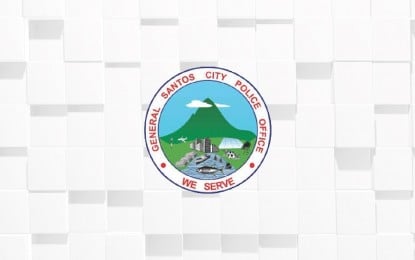 GENERAL SANTOS CITY – The city police office has deployed more security and enforcement teams in shopping malls and other public areas here in the wake of the closure of cemeteries starting on Friday for All Saints' Day and All Souls' Day.
Lt. Clarizel Perez, the city police spokesperson, said on Thursday they expect the number of mall-goers and residents going to other related places to increase in the coming days, especially during the closure of cemeteries from Oct. 29 to Nov. 2.
She said Col. Gilberto Tuzon, city police director, assigned additional teams to secure the concerned establishments and monitor the compliance of residents to the coronavirus disease 2019 (Covid-19) health protocols.
"We will also tap volunteers to help us implement the health measures and we're hoping for full public compliance on this," Perez told reporters.
She said the move was based on their security and deployment plan or the "Oplan Kaluluwa" for the annual observance of the All Saints' Day and All Souls' Day.
The national government, through the Department of the Interior and Local Government (DILG), ordered anew the closure of cemeteries and related facilities for five days to prevent the crowding of people and the possible spread of Covid-19.
City Mayor Ronnel Rivera issued amended Executive Order No. 47-A on Wednesday afternoon reiterating the closure order.
Residents have started visiting the graves of their departed loved ones in cemeteries here over a week ago in anticipation of the closure for the second consecutive year due to the pandemic.
Perez said the visitors at the cemeteries remained manageable and the assigned enforcement teams have been able to control the crowding of people.
She said their personnel was making sure that the health protocols are properly followed by the visiting residents, specifically the wearing of face masks and the observance of safe physical distancing.
The city has nine public and private cemeteries situated in eight of its 26 barangays that drew around 40,000 visitors prior to the pandemic.
These are Antonio C. Acharon Memorial Park in Uhaw, Barangay Fatima; the public cemeteries in Barangays Conel, Tinagacan, Mabuhay, San Jose, and Bawing; and private cemeteries Monte Cielo, Chinese cemetery, and the Forest Lake Memorial Park.
Perez said more mobile patrol units will also be deployed during the period to increase their visibility in public places.
She said they will also maintain the tight security measures at the city's four main border checkpoints and other strategic areas.