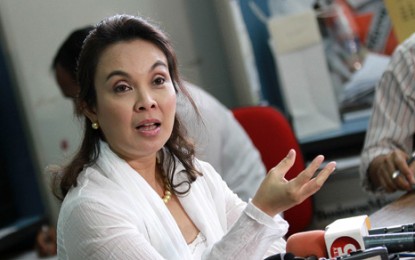 MANILA – Deputy Speaker Loren Legarda on Thursday said cultural mapping, especially by local government units, is necessary to enrich, conserve, and protect the country's cultural heritage in the most effective way.
Legarda said House Bill 10057, or the cultural mapping bill, seeks to mandate LGUs to conduct a comprehensive cultural mapping of their areas of jurisdiction
The bill would amend Republic Act No. 10066, also known as the "National Cultural Heritage Act of 2009".
The measure hurdled the House of Representatives plenary with 200 affirmative votes, zero negative votes, and no abstention this week.
"Our culture and heritage are vital components of our unique identity. In the same way that we spend money and dedicate manpower to promoting tourist sites, we should extend the same effort in identifying, documenting, exhibiting and restoring our cultural heritage," Legarda said.
The bill defines cultural mapping as "the approaches employed to identify, record and use cultural heritage resources and activities for building and empowering communities."
"The UNESCO considers cultural mapping as a vital tool and technique in providing society an overall framework in the preservation its cultural heritage, either tangible or intangible," she said.
Legarda said the documentation of these cultural elements covers a wide range of areas-built heritage such as architecture, tangible heritage such as traditional dwellings, intangible heritage such as indigenous skills and natural heritage.
"The fundamental goal of cultural mapping is to educate and help the nation visualize its rich heritage while allowing for reflection of what it stands to lose as a result of its collective apathy," she said.
Under the bill, the LGUs are tasked to mobilize and establish partnerships with concerned government agencies to ensure prompt and effective implementation.
LGUs would be allowed to seek assistance from NGOs, cultural organizations, academic and private institutions.
Aside from cultural mapping, the bill also aims to educate the citizenry about the country's rich heritage while allowing for reflection on what may be lost as a result of neglect.
The cultural heritage education program shall be expanded to include research and documentation of heritage in various platforms; utilization of cultural heritage in interdisciplinary fields; indigenous knowledge systems skills and practices; capacity building of agencies and communities; and development of the Philippine framework for cultural heritage competency. (PNA)