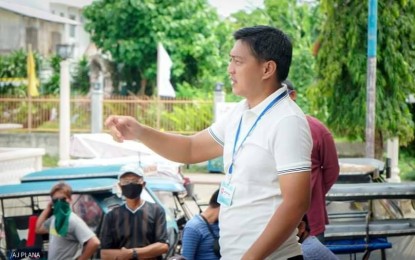 TACLOBAN CITY – The local government of Dolores in Eastern Samar has called on residents to help put an end to the insurgency problem after the recent fierce encounter in their town with 19 New People's Army (NPA) rebels killed.
Mayor Shonny Niño Carpeso said in a statement on Thursday the locals play a very important role in driving out the communist terrorist group from their villages.
"The successful operation of the military is of big help to our town, making our people more alert and conscious on (the) movement of these communist groups and ensure (the) safety of communities," Carpeso said.
On August 16, government troops launched an intense attack targeting the NPA's lair in a forested area of Osmeña village in Dolores.
The operation destroyed the rebel lair believed to be a bomb-making area of the terrorist group.
The day-long armed confrontation led to the death of 19 NPA fighters and the recovery of several firearms and ammunition.
"These illegal acts of (the) NPA should be stopped to attain peace and order that we have been aiming for our town and for our country," Carpeso added.
Dolores, which is located 184 km. northeast of Tacloban, the regional capital, is a third-class town in the province of Eastern Samar, Philippines. It has a population of 44,626 people.
Earlier, Eastern Samar Governor Ben Evardone lauded the military and villagers of Dolores who provided information about the presence of rebel groups near a community.
"Had it not (been) for the close cooperation between the military and the local population, the campaign against the communists would not have been successful. I hope that this kind of close collaboration will continue so that we can attain peace and development in our province and country," Evardone said in a statement.
The death of 19 armed rebels and recovery of several firearms in Dolores is a "big blow" to the NPA in Eastern Samar, according to the Philippine Army.
The Communist Party of the Philippines - NPA is listed as a terrorist organization by the United States, the European Union, the United Kingdom, Australia, Canada, New Zealand, and the Philippines. (PNA)