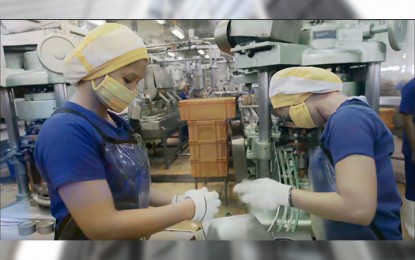 MANILA – The Department of Labor and Employment (DOLE) on Wednesday said the two-week enhanced community quarantine (ECQ) in the National Capital Region (NCR) has affected 90,000 workers in 3,000 establishments.
DOLE Assistant Secretary Dominique Tutay said the workers affected have either permanently lost their jobs or under flexible work arrangements.
"My report to Secretary Silvestre Bello III yesterday, we have about 3,000 establishments who were reported to be affected by the current quarantine level. It involves about close to 90,000 workers so when we say affected that could be either be retrenched or they lost jobs permanently and some are undergoing flexible work arrangement and temporary closure," she said in a virtual forum.
Tutay said figure does not include the some 250,000 that have been affected before the ECQ in Metro Manila from Aug. 6 to 20 due to rising Covid-19 cases.
"You can add the figure to about 255,000 who were already affected prior to the ECQ who were permanently displaced and I think we have reached one million when it comes to the temporarily closure and undergoing flexible work arrangement," she said.
Earlier, the government estimated that 300,000 to 400,000 will be affected by the lockdown.
"You have to note that our figure is only formal sector workers. It does not include the informal sector workers and also repatriated OFWs (overseas Filipino workers) who are joining the ranks of the unemployed," Tutay said.