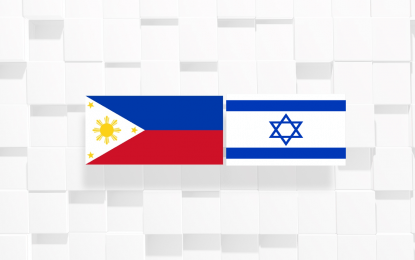 MANILA – The Israeli government is in close partnership with the Philippines to boost ties on technology and innovation, with a goal of helping the country's tech ecosystem grow.
In a forum hosted by the Israel Chamber of Commerce of the Philippines on Wednesday, Ambassador Ilan Fluss touted Israel as a startup nation that continues to help over 6,000 businesses thrive even during the pandemic.
"We're looking at all kinds of opportunities but (we also want to) share best practices and Israeli approach in helping this ecosystem to grow. So we're in touch with the Department of Trade and Industry and other Philippine government organizations," he said.
"We have the Israeli trade and economic representation here in the Philippines and one of its tasks is to get the Philippines and Israeli companies together. We are focusing on technologies and Israeli innovation and bringing it to the Philippines, "6 he added.
Inbal Arieli, a serial entrepreneur, and business executive, said Israel's tech-innovation landscape has now become "very diversified", covering a multitude of areas such as food security, water solutions, cybersecurity, and financial technology, among others.
"Last year, there were over USD10 billion of investments in venture capital in Israeli startups. In 2021, the three first quarters it was USD17 billion," she said.
"That has been the for the past decade. The Israeli tech ecosystem keeps growing in all the different elements, including funding year over year," she added. (PNA)