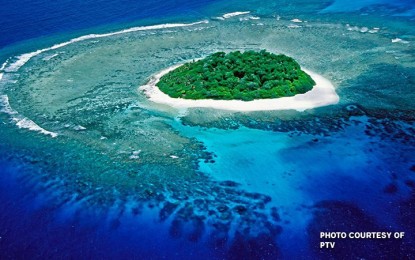 MANILA – Government sea assets will be continuously deployed to different areas of the West Philippine Sea (WPS) for maritime sovereignty patrols and other law enforcement activities, the Area Task Force (ATF)-West of the National Task Force for the West Philippine Sea said on Tuesday.
In a statement, the body said this is part of its efforts in addressing the recent developments in the WPS through a more extensive and collaborative effort among its member agencies.
"Sea assets are and shall be continuously deployed to different areas in the WPS to conduct maritime and sovereignty patrols, and other law enforcement activities, including the Julian Felipe Reef, Pag-asa Cay, Recto Bank, and other parts of the Kalayaan Island Group," the body said.
It added that the Philippine Coast Guard (PCG) has deployed BRP Cabra (MRRV-4409), while the Bureau of Fisheries and Aquatic Resources (BFAR) has sent two more ships in the area.
Meanwhile, the Armed Forces of the Philippines (AFP), through the Western Command, has deployed four Philippine Navy vessels, namely BRP Dagupan City (LS-551), BRP Apolinario Mabini (PS-36), BRP Magat Salamat (PS-20), and BRP Miguel Malvar (PS-19).
These ships will provide support and assistance to PCG and BFAR vessels in the area.
"These inter-agency efforts are very essential in the way we address the national concerns in the WPS. The ATF-West shall continue to do so to ensure that our government forces and agencies will be able to collaborate, complement, and support each other in performing respective mandates in support to national policy and strategy," ATF-West chair Vice Admiral Ramil Roberto Enriquez said.
The ATF-West also urged all Palawan residents and all Filipinos to know and understand their role, and to take their part in the nation's stake in the West Philippine Sea.
It added that through a whole-of-nation approach on the issue, the country's interests and security will be safeguarded for the present and future generation of Filipinos. (PNA)