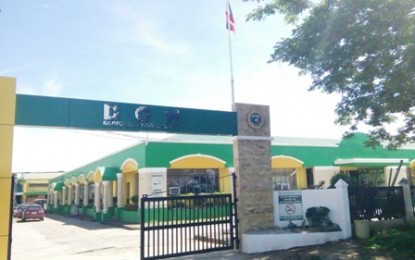 TACLOBAN CITY – More patients in Eastern Visayas have recovered from the coronavirus disease 2019 (Covid-19) as the region intensifies its vaccination rollout, the Department of Health (DOH) reported on Tuesday.
As of Aug. 24, the region has recorded 37,898 recoveries, representing 95.04 percent of the total cases recorded since the pandemic started last year, the DOH said in its daily update sent to reporters.
"The region has a high recovery rate and a high percentage of asymptomatic or mild patients, but we continue to remind the public not to be complacent," the DOH regional office here said in a statement.
The majority of cases are managed in local community isolation units and temporary treatment and monitoring facilities but transferred to a higher health care facility if further medical help is needed, according to the DOH.
The region has already recorded 39,875 confirmed Covid-19 cases, including 449 deaths. There are 1,528 active cases or just 3.83 percent of the total cumulative number of infections.
Meanwhile, a total of 782,899 doses of Covid-19 vaccines have been administered in Eastern Visayas.
Of the total, 528,263 residents got the first dose while 254,636 target population have already received their second dose.
The DOH also reported that about 96.95 percent of the available doses have been distributed, equating to 969,446 out of 991,670 doses received as of Aug. 20.
The region has 406 sites conducting Covid-19 vaccination.
The health department reminded the public to coordinate with their local government units for vaccine registration and get inoculated, following the government's Prioritization Framework, to get maximum protection against the severe form of Covid-19. (PNA)