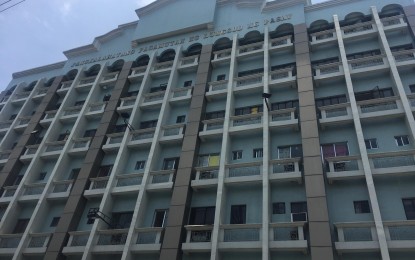 MANILA – The Pasay City General Hospital is now on its third phase of surge contingency measures in response to the sudden influx of severe and critical Covid-19 patients.
In a media advisory Sunday, the hospital said it has increased its Covid-19 dedicated beds from 37 to 52, with additional four beds for dedicated intensive care units (ICU).
The hospital is nearing full capacity, with its ward for confirmed cases now at high-risk status.
PCGH officer in charge, Dr. John Victor de Gracia, said 32 percent of Covid-19 transition wards and 86 percent of its ICU dedicated beds are currently occupied.
Only 13 isolation beds are available.
With 71 percent of Covid-19 regular beds in use, the hospital will prioritize Pasay residents for Covid-19 and non-Covid admissions.
"In addition to our Phase 3 plans, some manpower in non-Covid areas will now be redirected to our Covid areas to handle our critical cases," de Gracia said.
Elective operating rooms will be suspended while the outpatient department will limit its daily number of procedures.
The hemodialysis unit will be limited to two shifts.
De Gracia added the hospital is also working to increase its medical supplies and protective gear.
"Oxygen delivery will start on a three-times-a-day delivery," he said. "Covid admissions coming from the One Hospital Command Center will have to be accepted even if not a Pasay resident."
Pasay still has 626 active Covid-19 cases as of Sunday. (PNA)