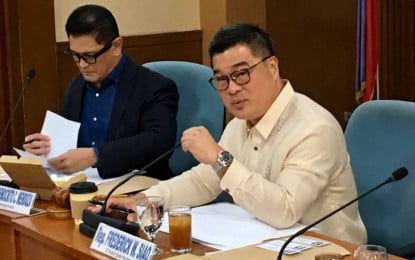 MANILA – A lawmaker on Wednesday said it is necessary to construct distinct field offices for constitutional bodies separate from the local executive and legislative offices to show the constitutional independence and autonomy of these offices.
Iligan City Rep. Frederick Siao said the constitutional independence and autonomy of the Commission on Elections (Comelec), the Civil Service Commission (CSC), Commission on Audit (COA), the Office of the Ombudsman must be realized in how the permanent official buildings and facilities of these constitutional bodies are designed, located, built, operated, and maintained, as well as how the temporary and rented offices of these bodies are acquired and maintained.
"Simply put, I envision government centers where the field offices of these constitutional bodies are either distinctly located or separate from the local executive and local legislative offices, so the people can clearly see and feel that these offices are not under the authority of the mayor or the governor," Siao said.
He suggested to the next Congress leadership and these constitutional commissions to consider the idea of providing office spaces separate and independent from local executive offices and working on the matching administrative and legislative solutions to realize the concept.
"I further suggest a timeline of 10 to 15 years at the minimum, or longer if they believe more time is needed. Perhaps technical committees can already be formed to get the details worked out sooner than later," Siao said.
Siao said making the concept happen on paper and in reality over at least 10 to 15 years or longer needs the technical inputs of the Department of Finance (DOF), Department of Budget and Management (DBM), and the Department of Public Works and Highways (DPWH).
"DOF would have its say on how the distinct constitutional bodies' field offices would be funded on a multi-year basis. Initially, I suggest the issuance of long-term government bonds of at least 10 to 15 maturities for this Build Better and Wiser concept to happen for real," he said.
He said the DOF, together with the DPWH, can compute how much funds would be needed.
"This is going to be a massive capital outlay program. It can have phases. It should also be scaled with the provincial and regional being larger than those in cities and towns," he said.
He said future designs of government buildings should not only meet current standards but also be futurized to include pandemic ventilation requirements, security and safety needs, disaster resilience, green technologies, as well as geographical, geological, and cultural factors. (PNA)