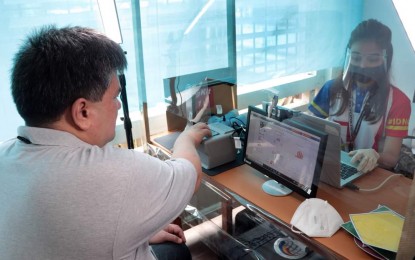 MANILA –Due to persistent reports that some individuals and groups are taking advantage of the Philippine Identification System (PhilSys) project, the Philippine Statistics Authority (PSA) emphasized anew that acquiring the national identification card is free of charge.
PSA, the project's lead implementing agency through its PhilSys Registry Office (PRO), reiterated that there is no fee for booking online appointments and capturing biometrics.
The delivery of the Philippine Identification (PhilID) card through the Philippine Post is likewise free.
The PSA reminded the public to transact only with legitimate PRO workers.
"Only PSA-PhilSys employees are allowed to handle official transactions on the PhilSys registration," the PSA said in an advisory on Aug. 11.
Everyone is encouraged to be vigilant against scams and report unauthorized PhilSys transactions through hotline number 1388.
Applicants should access the Step 1 registration for free through the online portal www.philsys.gov.ph.
After the entry of demographic information is done, the applicant can choose the schedule for the Step 2 biometrics process.
Applicants must be at registration centers with the appointment reference number and QR (quick response) code for the fingerprint and iris scans and photographs.
Official information should be obtained from the PhilSys website (www.psa.gov.ph/philsys) or Facebook page www.facebook.com/PSAPhilSysOfficial/.
The PRO can be reached through email address info@philsys.gov.ph.
Signed into law by President Rodrigo Duterte in August 2018, Republic Act 11055, or the Philippine Identification System Act, aims to establish a single national ID for all Filipinos and resident aliens.
The national ID shall be a valid proof of identity that shall be a means of simplifying public and private transactions, enrollment in schools, and opening of bank accounts.
It will also boost efficiency, especially in dealing with government services where people will only need to present one ID during transactions. (PNA)