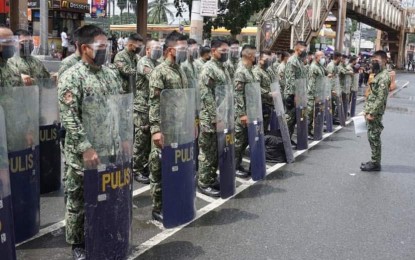 MANILA – Two more police officers died of coronavirus disease 2019 (Covid-19), raising the police force's death toll to 112.
The latest data from the Philippine National Police (PNP) Health Service on Thursday showed Patient 111 is a senior master sergeant who died of acute respiratory failure while Patient 112 is a corporal who succumbed to pneumonia.
It added that Patient 111 was partially vaccinated while Patient 112 was fully vaccinated.
Meanwhile, 254 more police officers recovered from the disease, bringing the recovery count to 35,010 out of a total of 37,734 infections since the start of the pandemic.
Another 186 new cases brought the active case count to 2,612.
At least 124,758 or 56.02 percent of PNP personnel have completed their Covid-19 vaccination while 85,877 or 38.56 percent have received their first dose. (PNA)