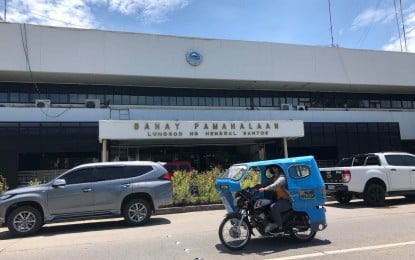 GENERAL SANTOS CITY – Health personnel are closely monitoring several communities here due to the clustering of cases of dengue fever since late last month.
Citing the report from the City Epidemiology and Surveillance Unit (CESU), Dr. Rochelle Oco, City Health Office (CHO) chief, said Friday at least three or more cases of dengue were recorded from July 24 to August 13 in six of the city's 26 barangays.
She said these are barangays San Isidro with six; Mabuhay, Labangal, and City Heights with four each; and, Lagao and Calumpang with three each.
As an intervention, she said the CHO conducted information and education campaigns as well as search and destroy activities of possible breeding places of dengue-carrying mosquitoes in the affected areas in coordination with local stakeholders.
From January 1 to August 13, the recorded dengue cases in the city reached a total of 962, increasing by 116 percent when compared to the 445 listed in the same period last year.
The reported deaths also increased from five in 2020 to eight so far this year, the CESU report said.
Oco said 443 or 46 percent of the cases are classified as probable dengue, which is considered based on NS1 or antigen test results, while 519 or 54 percent are suspect or found with clinical signs and symptoms of the disease.
"Of the total cases reported (as of) this period, 913 or 95 percent were hospitalized," the official said.
She said Barangay Fatima posted the most number of cases with 151, followed by San Isidro with 146, Calumpang with 142, Labangal with 118, Lagao with 73, City Heights with 48, Apopong with 47, Tambler with 44, and Bula with 40.
Oco earlier said they have been continually working with the barangays to sustain the prevention and control initiatives against dengue through the Aksyon Barangay Kontra Dengue or Dengue Task Force.
She cited the observance of the 4S strategy and the "4'oclock habit" or daily cleanup activities at 4 p.m., especially at the household level.
"4S" stands for search and destroy mosquito-breeding sites; secure self-protection measures, such as wearing long pants and long-sleeved shirts and daily use of mosquito repellent; seek early consultation; and, support fogging or spraying only in hotspots where an increase in cases has been registered for two consecutive weeks.
The city government has made dengue testing available in the rural health units as part of its expanded surveillance against the disease.