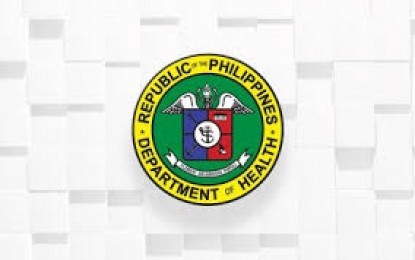 DAGUPAN CITY – The Department of Health Center for Health and Development in Ilocos Region (DOH-CHD-1) recorded 27 new cases of coronavirus disease 2019 (Covid-19) Delta variant as of August 30.
In a phone interview on Tuesday, DOH-CHD-1 Covid-19 focal person Dr. Rheuel Bobis said the results of the genome sequencing were forwarded to them over the weekend.
"As of today (August 31), we are still waiting for the confirmation of the concerned local government units (LGU). We will wait for their confirmation before we announce the breakdown of the new cases," he said.
He added the city has already confirmed one Delta variant case in its locality, as well as Ilocos Sur with five new Delta cases.
Bobis said there are now a total of 49 Delta variant cases in the region.
Meanwhile, the health care utilization rate in the region is at 71 percent as of August 30.
In Ilocos Norte, hospital bed utilization rate is at 51 percent, Ilocos Sur at 64 percent, La Union at 77 percent, Pangasinan at 72 percent, and Dagupan City, an independent component city of Pangasinan, at 86 percent.
Pangasinan, including this city, has requested the National Inter-Agency Task Force for the Management of Emerging Infectious Diseases to revert to general community quarantine from its current modified general community quarantine status.(PNA)