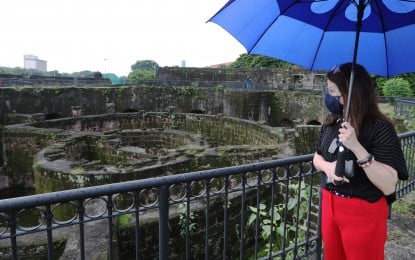 MANILA – The Intramuros Administration (IA) will open its open-air sites as venues for morning exercises exclusively for the vulnerable population starting October 30.
The vulnerable population -- the senior citizens, persons with disability, pregnant women and persons with health risks -- will be allotted two hours every Saturday only, from 8 a.m. to 10 a.m., to do their morning exercises at Fort Santiago and Baluarte de San Diego.
Through an advance ticket reservation system, vulnerable individuals who are fully vaccinated can avail of the exclusive arrangement.
"We wish to give our fellow Filipinos, especially those who belong to the vulnerable sector, a breathing, healing and comfortable space," Tourism Secretary Bernadette Romulo-Puyat said in a news release Monday.
"We see this as an opportunity for the vulnerable sector to enjoy the green spaces of Intramuros for their overall health and well-being," she added.
The exclusive visit for the fully vaccinated and vulnerable population can be booked through the link: bit.ly/3ilptmu.
The public can visit the social media accounts of Intramuros Administration on Facebook, Twitter, and Instagram for more information. (PR)