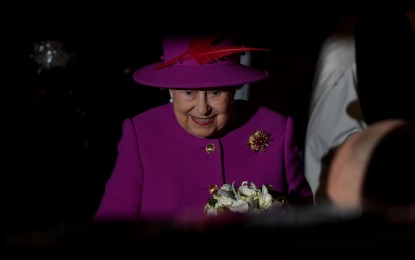 MANILA – The British Embassy in Manila on Friday opened to the public a condolence book following the passing of Queen Elizabeth II.
"The British Embassy mourns the death of Her Majesty Queen Elizabeth II. A book of condolence will be open to the public," it said in a statement.
The book would be available from 1 p.m. to 5 p.m. at the Embassy in Taguig City on Sept. 9 and reopened again next week from Monday to Friday at 9 a.m. to 3 p.m.
A virtual condolence book was also opened for those wishing to pay their respects online at https://www.royal.uk/books-condolence.
President Ferdinand Marcos Jr. on Friday joined world leaders in mourning the queen's passing, saying she would be remembered for exemplifying "a true monarch's great dignity, commitment to duty, and devotion to all those in her realm."
Marcos and the First Family also signed the condolence book for the queen, based on the Twitter post by British Ambassador to the Philippines Laure Beaufils.
Beaufils thanked Marcos, First Lady Liza Araneta-Marcos, presidential sons Ilocos 1st District Rep. Sandro Marcos and Simon Marcos, and House of Representatives Speaker Martin Romualdez for expressing their condolences.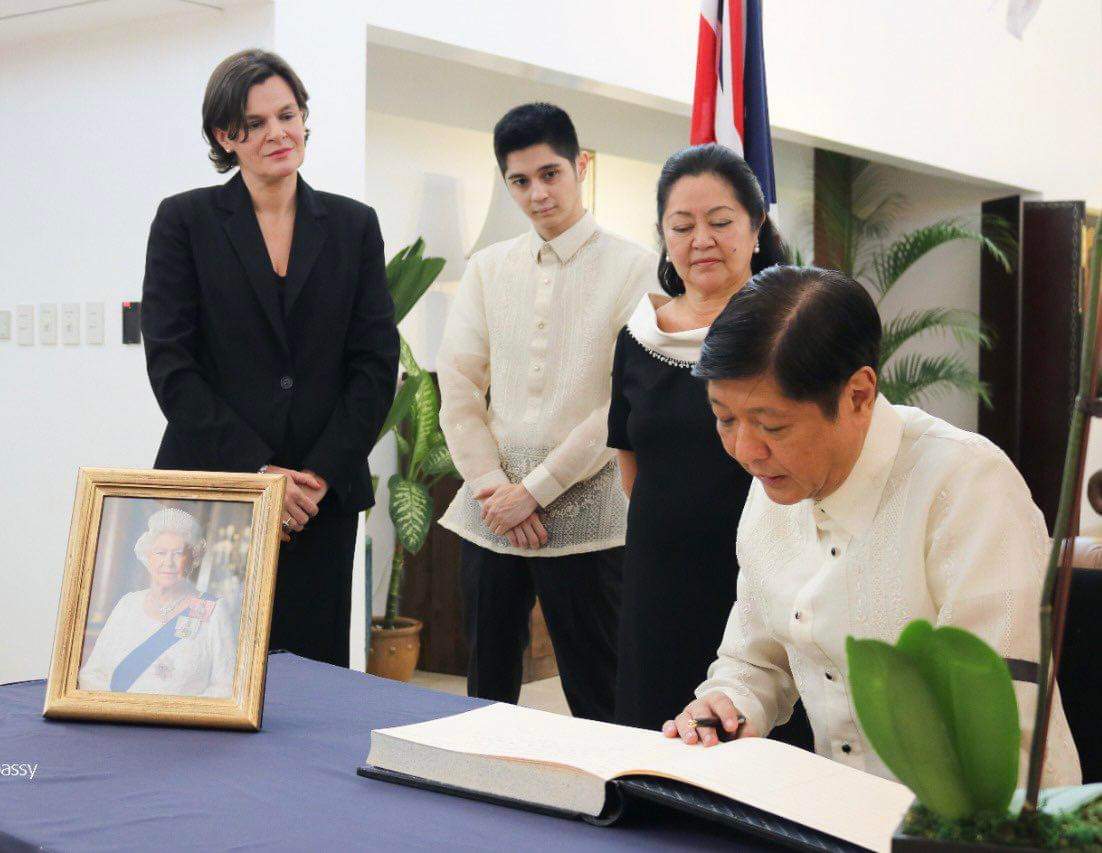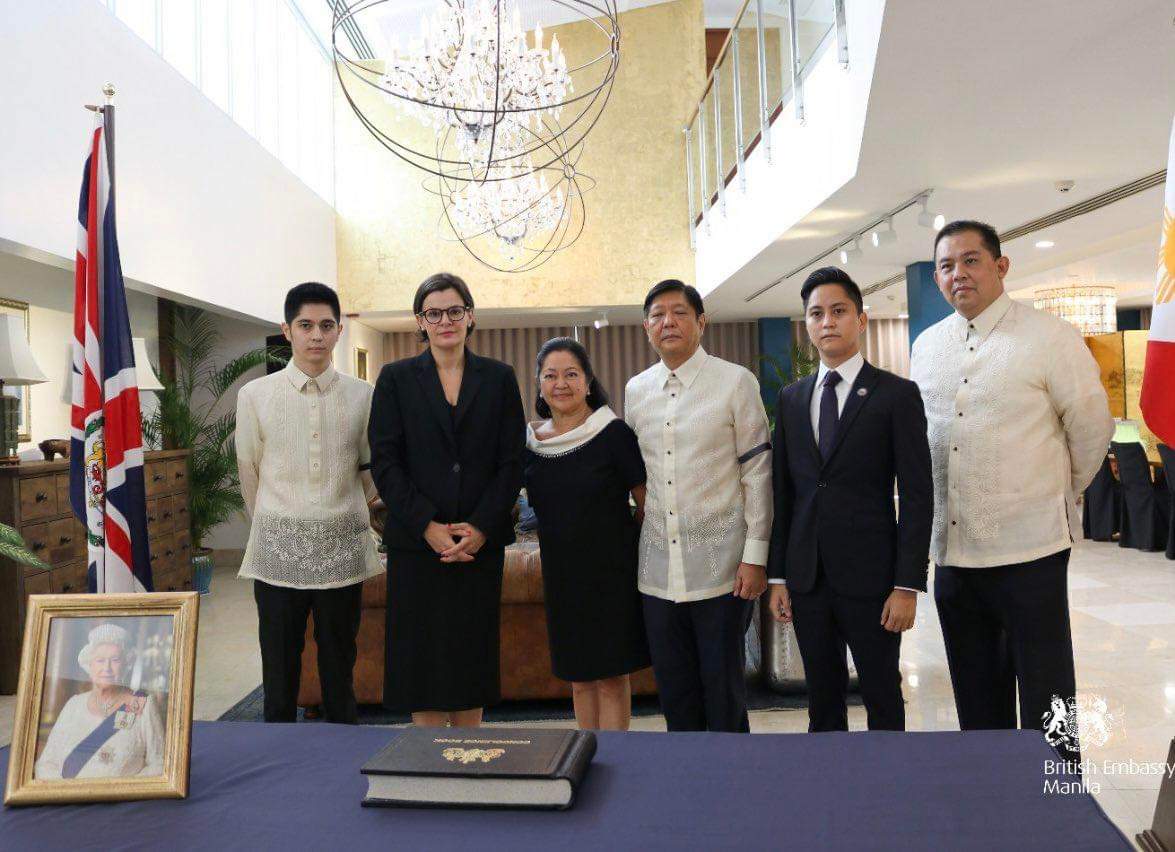 "Thank you Mr. President @bongbongmarcos, First Lady Liza Marcos, Congressman @sandromarcos7, Mr. Speaker Martin Romualdez and Simon Marcos for being the first to sign the condolence book for Her Majesty The Queen. We are grateful for your kind words & warm memories of Her Majesty," the Twitter post read.
Foreign Affairs Secretary Enrique Manalo is also sending a condolence letter to his counterpart, according to the Department of Foreign Affairs (DFA).
The late monarch had previously stood in solidarity with the Philippines, sending words of condolences and sympathies in times of disaster, most recently, after the deadly Typhoon Odette.
Queen Elizabeth II passed away on Sept. 8 at the age of 96, following a seven-decade rule as the sovereign of the United Kingdom and the Commonwealth. She was the longest-reigning British monarch and had celebrated on Feb. 6 her platinum jubilee. (PNA)