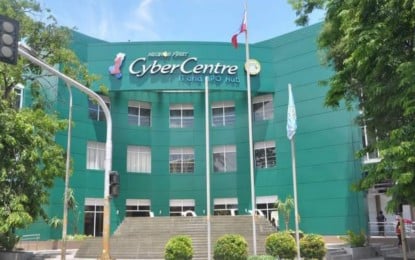 BACOLOD CITY – The Negros Occidental provincial government has reported a surge in revenues from the operations of its three economic enterprise facilities in 2022.
Data from the Economic Enterprise Development Department (EEDD) on Wednesday showed the Negros First Cyber Centre alone generated an income of PHP99.595 million from rentals, exceeding by more than 500 percent last year's target of PHP15 million.
"For Cyber Centre, we already expected that. That's precisely why we asked that the province manage it and true enough, it happened," Governor Eugenio Jose Lacson told reporters after delivering his New Year message at the Provincial Capitol's thanksgiving program.
In 2021, the provincial government took over the management of the Capitol-owned Cyber Centre, a three-story information technology-business process outsourcing complex accredited by the Philippine Economic Zone Authority in the city, after terminating its joint venture agreement with then partner, Negros Property Management and Development Corp. (NPMDC).
Pointing out that the partnership was found to have been "grossly disadvantageous" to the economic interest of the Capitol more than four years after it was implemented, the province paid the NPMDC PHP57 million as compensation based on a mutual termination agreement.
Figures further showed that revenues from the catering services of Mambukal Resort and Wildlife Sanctuary reached PHP20 million, surpassing by PHP5 million the PHP15 million target set for 2022.
Improved collection efficiency also led to PHP51 million in total rentals paid by Ayala Land Inc. from its leased Capitol properties, higher than the target PHP35 million.
Lacson said the province expects more local revenues with the operation of the Food Terminal Market of Negros Occidental, which has spaces for food court and meeting rooms, adjacent to the Provincial Capitol along the North Capitol Road here.
Meanwhile, among the six provinces in Western Visayas, Negros Occidental ranked No. 1 in three award categories given by the Bureau of Local Government Finance and Regional Association of Treasurers and Assessors in Region 6 Inc. last December.
From 2020 to 2021, the province was the top performer in terms of locally-sourced revenues, with a growth of 83.68 percent, economic enterprise collection efficiency of 245.57 percent and collection efficiency in four locally-sourced revenues of 88.49 percent. (PNA)