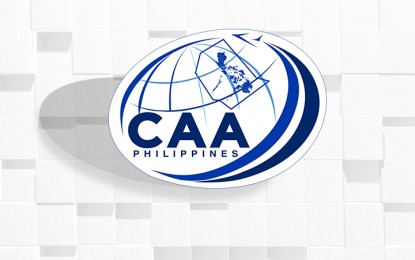 MANILA – Days after Typhoon Henry (international name Hinnamnor) brought strong winds and heavy rains over Batanes province, the Basco Airport is now back to normal operations while the other airports in Region 2 are also operational, an aviation official said Monday.
Basco Airport was closed for flight operations over the weekend for the cleanup of debris. The closure was to ensure that the runway and terminal are ready to accommodate flights.
"No flights were scheduled during the cleanup," Civil Aviation Authority of the Philippines (CAAP) spokesperson Eric Apolonio told the Philippine News Agency.
No damage to the facilities and equipment was recorded in both the Basco and Itbayat Airports, he added.
Currently, normal operations can be seen at Basco and Itbayat Airports, as well as the Bagabag, Palanan, and Cauayan Airports.
Basco Airport caters to the flights of the Philippine Airlines, Sky Pasada, Northsky Air, as well as military and general aviation flights or private aircraft.
Itbayat Airport, on the other hand, only caters to military flights and general aviation, Apolonio said.
Meanwhile, Apolonio said PAL Express and Sky Pasada have schedules at the Basco Airport on Monday.  Sky Pasada's flights between Basco and Tuguegarao were confirmed.