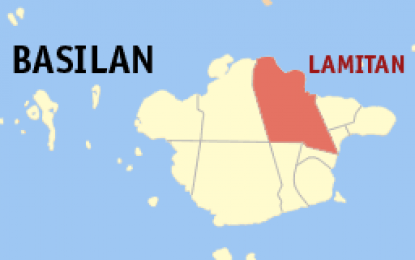 ZAMBOANGA CITY – One of the two soldiers injured in an checkpoint explosion in Lamitan, Basilan died while in transit to a military hospital in this city, a top military official said Wednesday.
Brig. Gen. Domingo Gobway, 101st Infantry Brigade commander, said Cpl. Cyrus Bunda was declared dead on arrival by the attending physician at Camp Navarro General Hospital (CNGH) of the Western Mindanao Command (Westmincom).
Gobway said Bunda and his companion Private Arny Vember Basco, both assigned with the 68th Infantry Battalion, were airlifted around 12:30 p.m. Tuesday from a hospital in Lamitan City, Basilan to CNGH for treatment.
Basco was later transferred from CNGH to the government-run Zamboanga City Medical Center (ZCMC) for further medical treatment.
Bunda and Basco were injured when an improvised bomb exploded around 8:50 a.m. Tuesday while they were on checkpoint duty in Barangay Campo Uno, Lamitan City.
Three unidentified persons aboard a motorcycle appeared and one of them repeatedly shot Basco with a caliber .45 pistol and carted away the R4A3 rifle with M-203 attached of Bunda, who fell unconscious due to the explosion.
The suspects sped towards Barangay Cabobo, Lamitan City.
Troops are assisting the police in the investigation and pursuit operations.
"We will continue to intensify our efforts to identify and neutralize the perpetrators and prevent the recurrence of similar incidents," said Maj. Gen. Generoso Ponio, acting Western Mindanao Command (Westmincom) chief. (PNA)