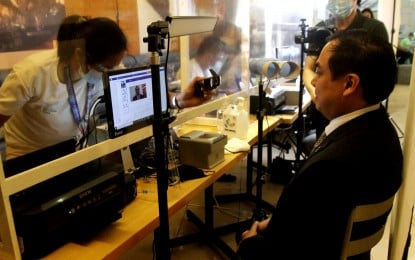 DAVAO CITY – There are three significant reasons why an individual needs to register for a Philippine National ID, the Philippine Statistics Authority (PSA) said.
First, the National ID which is the main component of the Philippine Identification System (PhilSys) paves the way for streamlined information of an individual including among others, his address, telephone number, driving records, loans, and others.
Second, there is no need to present other valid IDs when transacting with government and private entities such as GSIS, SSS, PhilHealth, Pag-IBIG or voter's registration, if one has a PhilID.
"Once the National ID system is fully operational, the government and private agencies will not anymore look for other valid IDs to verify the identity of an individual," PSA posted on October 18.
Third, National ID verification is speedy. The PhilSys Act guarantees a fool-proof and highly secured process of identification once the system is put in place, PSA said.
The PSA also reiterated registration for Philippine ID is free of charge, however, an individual needs to pay in case the PhilID is lost and needs replacement, destroyed, or some entries are to be added or changed.
Signed into law by President Rodrigo R. Duterte in August 2018, Republic Act 11055, or the Philippine Identification System Act, aims to establish a single national ID for all Filipinos and resident aliens.
The national ID shall be a valid proof of identity that shall be a means of simplifying public and private transactions, enrollment in schools, and the opening of bank accounts.
It also seeks to boost efficiency, especially in dealing with government services where people will only need to present one ID during transactions. (PNA)