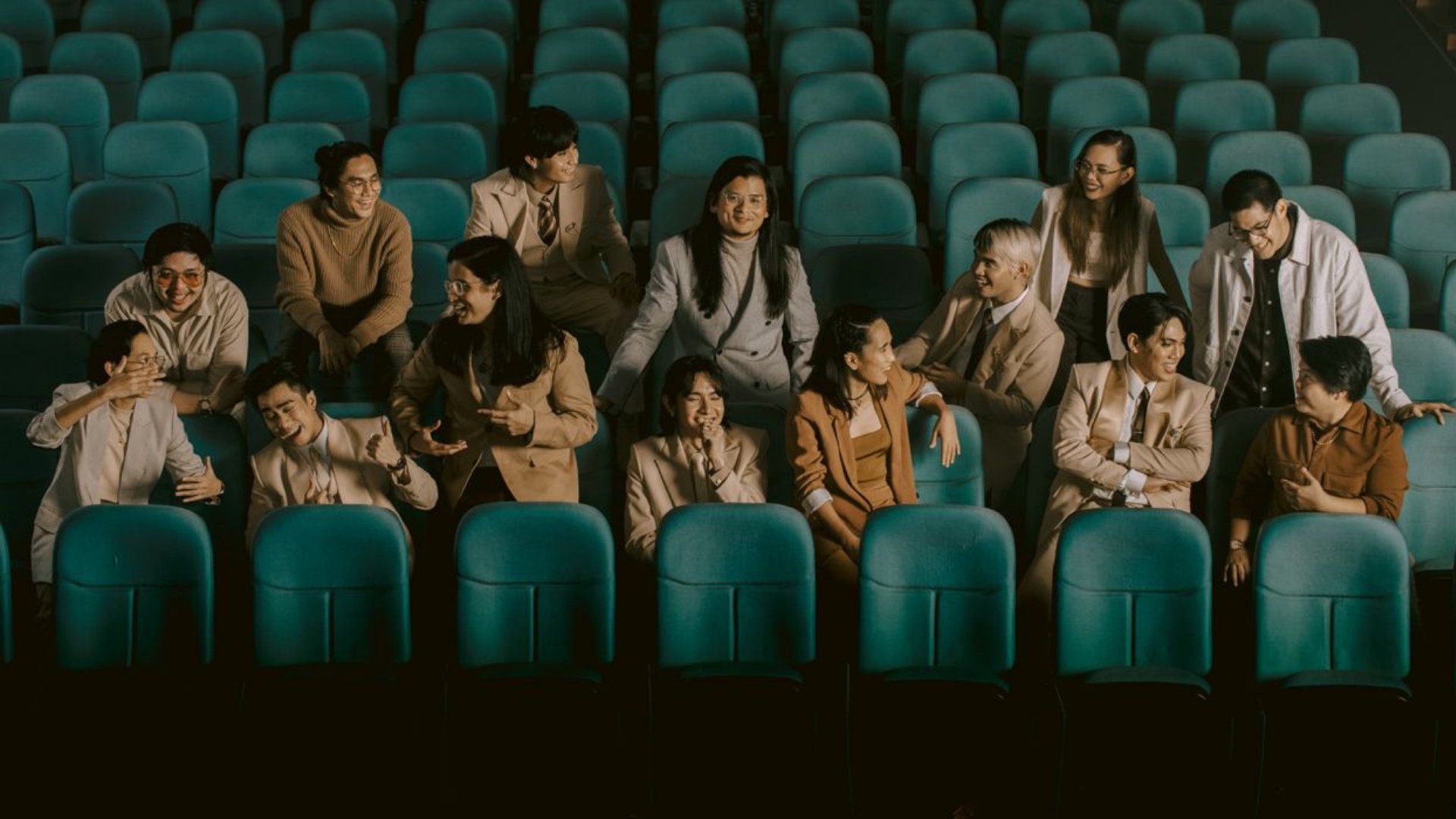 Photo credit: Ben&Ben/Facebook
By: Jerald Uy
Call it the music video collab of the year for the charts aren't lying.
MAPA, P-Pop boy group SB19's recent single with local folk fave Ben&Ben, just recently topped the iTunes charts—and not just in the Philippines. Only a week after the music video made its YouTube premiere, the song tribute to parents everywhere also emerged on top in Qatar and the United Arab Emirates.
Sony Music Philippines shared the good news on Twitter.
MAPA also made it to the second spot in Singapore, third in Bahrain, fourth in Hong Kong, and fifth in Saudi Arabia. It even made it to the iTunes charts of Malaysia, Canada, and New Zealand!
READ: Ranz and Niana, SB19, other creators to headline first-ever Philippine TikTok Awards
A conjunction of the most common references of Pinoy children to their parents, "ma" and "pa," MAPA makes a heartfelt homage to the heads of the family.
As of writing, the music video has reached more than 4 million views since its launch last June 27. The lyric video, meanwhile, has earned more than 7 million eyeballs. MAPA has also been streamed on Spotify for at least 4.4 million times as of late.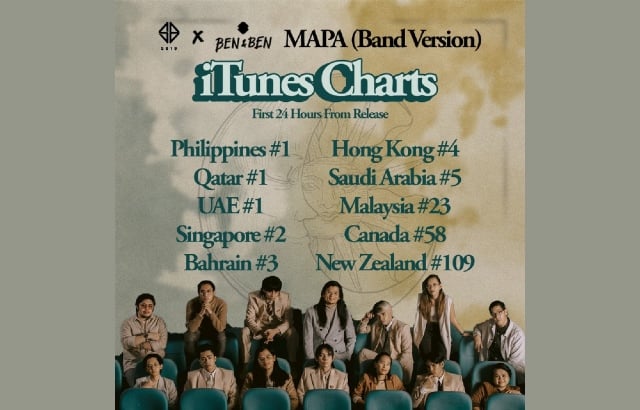 Photo credit: Sony Music Philippines/Twitter
Prior to the taped-as-live performance, the lyric video featured only the vocals of SB19's Josh, Stell, Ken, Justin, and Pablo. The latter composed the song with piano credits by South Border's Jay Durias.
On its Facebook page, Ben&Ben recently praised MAPA calling it "such a beautiful song about our parents." Working on the band version of the track with SB19 was then an honor, it added.
Have you listened to MAPA yet? Tell us which version did you prefer—the original one or the band version?
READ: 'Parang magtotropa': Paolo Benjamin of Ben&Ben details 'MAPA' collaboration with SB19