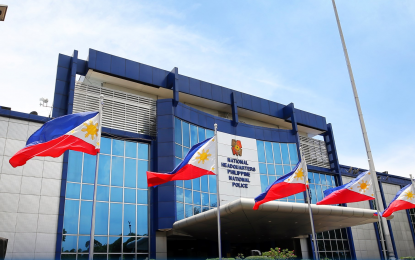 MANILA – The Philippine National Police (PNP) on Monday reported that 93 more police officers have recovered from the coronavirus disease 2019 (Covid-19), increasing the police force's recovery tally to 30,402.
The PNP, however, logged 106 new cases that brought the active cases to 1,970.
PNP chief Gen. Guillermo Eleazar said a 50-year-old police officer assigned in Region 1 (Ilocos Region) also succumbed to Covid-19.
"The deceased was tested positive on July 28, 2021, and was admitted to a nearby hospital, however, after 17 days of battling against the infectious disease, the said police officer succumbed and was recorded as the 92nd fatality (of the PNP)," Eleazar said in a statement.
He said the entire PNP condoles with the family of the deceased police officer.
Eleazar also reported the PNP has 79,082 or 35.66 percent fully vaccinated personnel, while 92,914 or 41.89 percent are just awaiting the second dose to complete the inoculation.
With this, there are only 49,786 or 22.45 percent police personnel who have not been vaccinated, he added.
As this developed, the PNP chief cautioned and urged the public to strictly observe all health protocols now that the Covid-19 Lambda variant has already been detected in the Philippines.
The Department of Health said the country's first Lambda variant case is a 35-year-old female who has already recovered from the disease.
Eleazar urged the public to strictly abide by minimum public health safety standards and quarantine protocols, citing information from health experts that the variant could be more infectious and resistant to the vaccines.
He, however, disclosed that there are still number of people who continuously ignore the minimum public health safety and other quarantine protocols.
Eleazar also directed all police offices and units to closely monitor developments on the detection of the Lambda variant in the country.
At present, the organization will continue to strictly implement quarantine protocols to curb the spread of the deadly coronavirus, Eleazar said. (With Priam F. Nepomuceno/PNA)