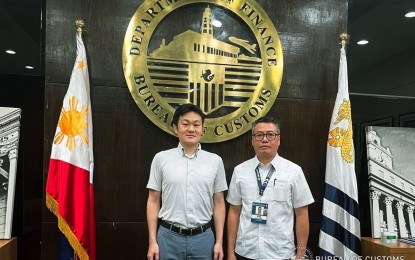 MANILA – The Philippines and Japan will continue to share information and practices in connection with trade facilitation in the region.
In a Facebook post on Thursday, the BOC said Commissioner Yogi Filemon Ruiz and First Secretary Hiroki Yoshida of the Embassy of Japan in Manila discussed matters on the advancement of the country's Customs administration at a courtesy meeting on Wednesday.
Also discussed were trainings that can be provided by Tokyo relative to risk management and enforcement capabilities that may be implemented in the country.
Both officials have agreed to improve information sharing between the Customs agencies of the two nations.
Also in attendance were other BOC and Japan Embassy officials.
Ruiz, meanwhile, said the BOC is looking forward to reinforcing international ties and sharing best practices with its Japanese counterpart. (PNA)