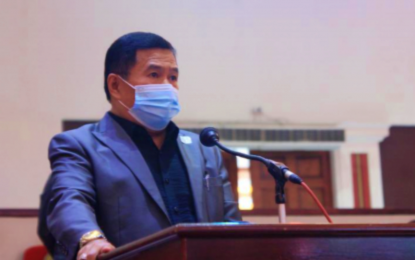 COTABATO CITY – A lawmaker in the Bangsamoro Autonomous Region in Muslim Mindanao (BARMM) has proposed the establishment of a hospital that would serve the BARMM's Special Geographic Area (SGA) in North Cotabato province.
Dr. Saffrullah Dipatuan, a member of the BARMM's interim lawmaking Bangsamoro Transition Authority (BTA), said Friday he filed BTA Bill 98 on the setting up of an initial 50-bed capacity Ustadz Hashim Salamat Memorial Hospital in Pikit, North Cotabato.
"The reason why I proposed for the construction of the hospital in North Cotabato is that, currently, there is no such facility in the SGA that will serve some 200,000 Bangsamoro constituents there," Dipatuan said.
The SGA comprises the 63 villages in six towns of North Cotabato that opted to join the fledgling BARMM political entity during a two-part plebiscite held in January and February 2019.
In the same manner, he also filed BTA Bill 97 for the construction of the 50-bed Ghazali Jaafar Memorial Hospital in Barangay Simuay, Sultan Kudarat, Maguindanao that shares a border with North Cotabato.
"The two proposed hospitals would help each other cater to the Bangsamoro people in the SGA-BARMM," Dipatuan said in a statement.
He added that he also filed BA Bill Nos. 100 and 101 specifically to convert the Datu Sakilan Memorial Hospital in Tawi-Tawi, and Buluan District Hospital in Maguindanao from Level I to Level II hospitals, with a 100-bed capacity.
Dipatuan noted that some medical facilities in the autonomous territory had reached critical bed count due to the surge in coronavirus disease 2019 (Covid-19) patients being hospitalized lately.
Aside from reaching capacity limits, he said medical staffing in hospitals has also been a long-standing problem since the start of the pandemic. (PNA)