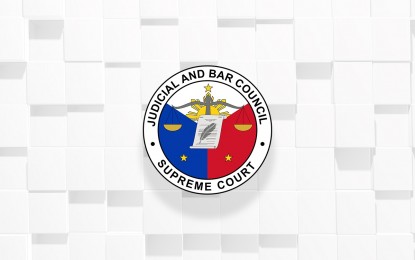 MANILA – The Judicial and Bar Council (JBC) will begin the public interview of applicants to the position of Supreme Court associate justice next month.
The JBC said the interview, which shall be conducted via the videoconference platform Zoom, will start on June 2 with tax lawyer Benedicta Du-Balalad and Sandiganbayan (SB) Associate Justice Geraldine Faith Econg in the morning and SB Associate Justice Rafael Lagos and Court of Appeals (CA) Associate Justice Ronaldo Roberto Martin in the afternoon.
The next day, it will be the turn of SB Associate Justice Alex Quiroz and Department of Finance Undersecretary for Revenue Operations Antonette Tionko in the morning and Deputy Court Administrator Raul Villanueva in the afternoon.
Candidates who applied earlier and have been interviewed by the JBC for an earlier vacancy will have their previous interviews marked as "still valid".
They are Associate Justices Nina Antonio-Valenzuela, Apolinario Bruselas, Jr., Amparo Cabotaje-Tang, Ramon Cruz, and Japar Dimaampao; Court Administrator Jose Midas Marquez; CA Associate Justice Maria Filomena Singh; and Ateneo Law School dean Sedfrey Candelaria.
The vacancy for the associate justice position came after the appointment of Chief Justice Alexander Gesmundo on April 5, 2021 following the optional retirement of Diosdado Peralta. (PNA)