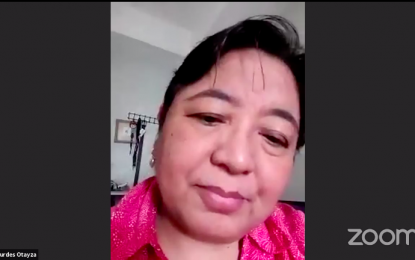 LAOAG CITY – The state-run Mariano Marcos Memorial Hospital and Medical Center (MMMH&MC) is converting at least 10 rooms of its five-storey new building to accommodate more patients who are confirmed positive of the coronavirus disease 2019 (Covid-19).
Dr. Maria Lourdes K. Otayza, chief of the MMMH&MC, said in a virtual press conference on Tuesday that from the original two-storey building dedicated for Covid-19 patients, they are extending it to another new building as the number of Covid-19 infections continue to rise in the province.
"The new building is not really designed for Covid-19 but we need to have more beds for our patients being referred to us at the hospital," she said, noting laborers are now preparing to put on more screens and dividers in the said rooms to allow air ventilation in the Covid wards.
Since last week, the biggest government hospital in the province admitted that their 27-bed capacity for Covid-19 patients is already under critical level as they have been treating 30 patients to date.
As the primary treatment center for critical patients with viral disease, the hospital is also eyeing a bigger Intensive Care Unit (ICU) complete with medical equipment, which they have yet to find funding for.
As of April 12, Ilocos Norte logged a total of 299 Covid-19 active cases, most of them were isolated here and in the town of San Nicolas and Batac City.
Authorities said a more aggressive method of contact tracing and containment is being implemented, isolating patients even before subjecting them to confirmatory tests. (PNA)