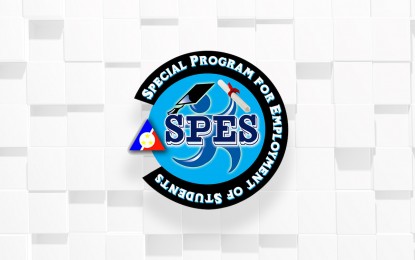 MALASIQUI, Pangasinan – The Department of Labor and Employment Ilocos regional office (DOLE-1) is opening 2,460 slots for students and out-of-school youths in the region under this year's Special Program for the Employment of Students (SPES).
DOLE Ilocos regional office information officer Justin Paul Marbella said 88 percent of SPES workers will be deployed in local government units (LGUs), while the 12 percent will be under private employers.
"The approved pledges or commitment from partner employers already exceeded the target at 3,775," he said in a phone interview on Wednesday.
Some of them have already started working depending on the period of implementation of the program, while some LGUs are still looking for beneficiaries.
SPES program provides poor but deserving students the opportunity to work and earn at the same time acquire knowledge and develop their skills.
DOLE partners with LGUs, schools, and private establishments for the implementation of the program.
Marbella said DOLE shoulders 40 percent of the wage while 60 percent is paid by the employer.
The number of students employed through SPES varies depending on the available fund of their partner LGUs, schools, and establishments.
Last year, over 6,000 students in the Ilocos Region benefited from SPES as the budget for 2020 and 2021 have been combined.
Meanwhile, some 302 interns have already been hired under the government internship program (GIP) for this year.
"But we anticipate that there will be a total of 375 interns that will be hired within the year," he said.
The GIP is a component of KABATAAN 2000 under Executive Order (EO) no. 139 s.1993 and DOLE Administrative Order No. 260-15 which aims to provide young workers, particularly the poor, the opportunity to demonstrate their talents and skills in the field of public service.
This to attract the "best and the brightest" who want to pursue a career in government service, particularly in the fields and disciplines related to labor and employment.