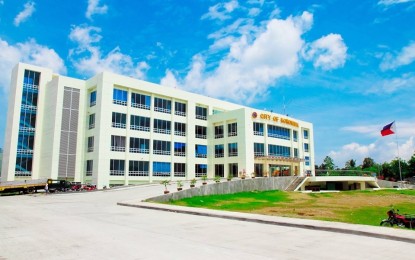 KORONADAL CITY – The coronavirus diseases 2019 (Covid-19) cases here have reportedly started to "plateau" or level off in the past week but a health official urged residents to remain vigilant over the continuing high risk of community transmission.
Dr. Edito Vego, acting head of the City Health Office, said Wednesday the active cases in the area remained high at 251 but added it was short of their earlier prediction by this time of as high as 400.
"Our new cases previously doubled every two weeks but it somehow plateaued in the past week," he said in the local government's radio program "Tingog sang Pagsanyog."
As of Tuesday night, the confirmed Covid-19 cases in the city reached a total of 1,542, with 29 related deaths and 1,262 recoveries.
Vego said the local cases started to increase last April mainly due to high transmission in workplaces, forcing some regional offices and even the city hall to implement alternative work arrangements for their employees.
He said the situation has since been contained and the bulk of the new infections now come from household transmission.
Based on the documented cases, he said most of the infections started from one family member who contracted the disease in public places and eventually spreads them to others.
As immediate intervention, the health official said they are moving patients from home to facility-based isolation.
Aside from those in hospitals, he said at least 60 patients are staying in the city's 120-bed isolation facility inside the Marbel 1 Central Elementary School in Barangay Gen. Paulino Santos.
"We're working on bringing all active cases to our isolation facility to stop the household transmission," Vego said.
He said they also continue to increase the reverse transcription-polymerase chain reaction testing among probable and suspected patients, logging an average of 50 per day, to capture and properly isolate all possible cases.
As of Wednesday, Vego said they are posting a daily positivity rate of 20 to 25 percent, down from as high as 41 percent in the previous weeks.
"We're continually expanding our testing capacity as our current cases might just be the tip of the iceberg. There could be infected but asymptomatic individuals who continue to move around and also symptomatic people who are not coming out due to concerns on the testing and treatment costs," he added. (PNA)