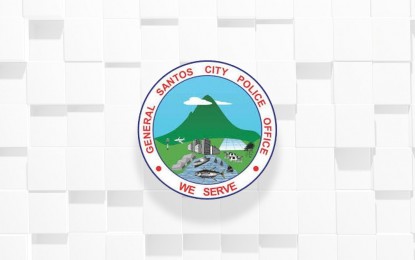 GENERAL SANTOS CITY – Police authorities have established at least 29 quarantine control points in parts of the city in line with the stricter general community quarantine (GCQ) starting Tuesday.
Lt. Col. Lauro Espida, deputy city police director for administration, said the checkpoints are strategically located in entry and exit points of the city's 26 barangays, with assigned uniformed police officers and peacekeeping volunteers.
The control points were activated starting midnight on Monday in coordination with the local government as the city formally reverted to GCQ until June 30 based on Executive Order (EO) No. 25 issued by Mayor Ronnel Rivera.
Espida said they assigned four police officers to each site and they are augmented by troops from the Army-led Joint Task Force GenSan and members of the Barangay Covid-19 Control Force.
"The deployment is round-the-clock to properly control the movement of people and other non-essential activities," he said in a virtual briefing.
The police official said the control points on major roads have designated "food lanes" and the assigned personnel were properly briefed about the restrictions.
Rivera has assigned Col. Gilberto Tuzon, the city police director, as the chief implementer of the additional control measures set under EO 25.
This includes the movement restriction within the 12 barangay clusters, border control, total liquor ban, "stay home Sundays," ban on mass gathering and the curfew from 10 p.m. to 4 a.m.
Under the GCQ, the local government ordered the closure of shopping malls, except for their grocery sections and food outlets, and establishments that require person-to-person contact.
Espida said they deployed additional field personnel and patrol teams to monitor the compliance with the health protocols in public places.
These include the mandatory wearing of a face mask, face shield, and the observance of safe physical distancing as provided for in City Ordinances Nos. 51 and 54.
The local government directed the barangays to strictly enforce these measures, apprehend and penalize the violators by rendering community service. (PNA)