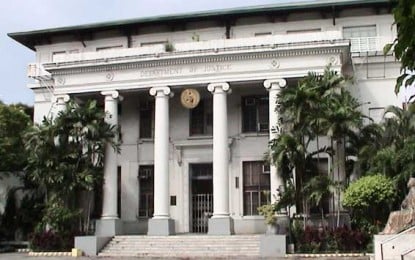 MANILA – The Department of Justice (DOJ) has clarified that Francisco Manuel Sanchez de Oria, the Spanish national charged for allegedly sexually abusing a minor, remains under detention and has not posted bail for his temporary liberty.
"Initially it was relayed to me that Franco Sanchez posted bail. However, it was confirmed tonight by the City Prosecutor of Taguig that Franco Sanchez is being detained at the Bureau of Immigration Detention Center for two reasons: 1) he did not post bail in the violation of RA 7610 and RA 9775 case, and 2) the pendency of deportation proceedings," Justice Undersecretary Emmeline Aglipay-Villar said in a message to reporters Wednesday night.
The 36-year-old suspect, also known as Franco Sanchez, is scheduled to be arraigned on Friday after a commitment order was issued against him last October.
He is facing charges for violation of Republic Act (RA) 7160 or the Special Protection of Children Against Abuse, Exploitation and Discrimination Act and RA 9775 or the Anti-Child Pornography Act before the Taguig Regional Trial Court Branch 15.
Sanchez allegedly met the 16-year-old female victim online last year and brought her to his residence in Taguig, where he supplied her with drugs and had sex with her.
The minor also said Sanchez recorded her and a certain "Gil" while having sex.
Sanchez's case is linked to a similar case before a Pasay court which issued a warrant of arrest against a 61-year-old former United States Embassy officer, Dean Edward Cheves, for allegedly having sex with a minor during his posting in the Philippines.
Cheves, who served in Manila between September 2020 to February this year, has been charged in the United States before a federal grand jury in the state of Virginia. (PNA)