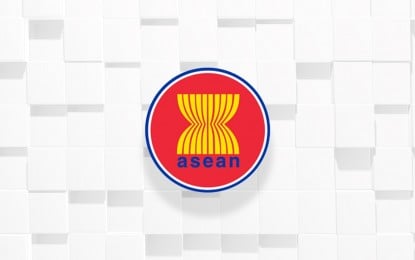 MANILA – President Rodrigo Roa Duterte urged fellow Asean leaders to stand with Myanmar after its military took control of the country in a coup earlier this year.
In his speech at the 39th Asean Summit Plenary held via video conference on Oct. 26, Duterte expressed concern that Myanmar's crisis would worsen the impact of the prevailing Covid-19 pandemic.
"I am deeply concerned that the ongoing situation in Myanmar may further exacerbate the effects of the pandemic," he said.
He emphasized the need to stand with Myanmar in resolving issues peacefully and in a manner that prioritizes the welfare of its people while at the same time focusing on comprehensive recovery efforts.
"The Philippines urges all parties in Myanmar to engage in constructive dialogue with Asean. We are, after all, an Asean family. And if [we] cannot trust each other and [work] together, then who can Myanmar trust and work with?" he said.
He backed calls to send an Asean's Special Envoy to Myanmar soon and meet all the parties involved.
"We need to listen to all sides so we can effectively assist Myanmar in pursuing enduring peace and stability," he said.
Duterte pointed out that a consultative approach with Myanmar would allow for inroads to be made in democratization.
"We call on all parties to ensure the continued provision of [humanitarian] assistance to all --- regardless of gender, age and political color," he said.
He assured that the Philippines will do its part to help those who are caught up in situations beyond their control, especially Rohingya refugees.
"Our doors are open to our Rohingya brothers and sisters and other peoples of Myanmar who seek refuge," he added.
On February 1, Myanmar's military seized power from its civilian government just as another wave of Covid-19 swept across the country.
Asean leaders started the annual Asean Summit without Myanmar, after its military refused to send a representative to the three-day meeting in protest over the exclusion of its top general.
On October 15, Asean agreed to bar Myanmar's military chief, Min Aung Hlaing, who toppled a civilian government, over his failure to implement a peace plan he agreed with Asean in April towards ending the violent political crisis triggered by the coup. (PNA)