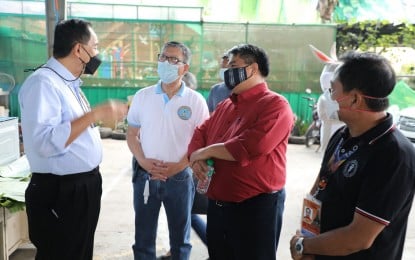 MANILA – Department of Agriculture (DA) Secretary William Dar instructed Bureau of Animal Industry (BAI) Director Reildrin Morales to support the production and distribution of rabbit for meat consumption and livelihood.
"We will see to it that we provide strong support for the massive production of rabbits to be distributed initially here in Caloocan, so we can show the world that rabbit meat can be a substitute for pork," Dar said in a media statement on Wednesday.
He added that DA will support the advocacy of the Association of Rabbit Meat Producers Inc., led by Artemio Veneracion Jr., for the development of the local rabbit industry.
BAI will facilitate the establishment of necessary guidelines and provide assistance for the industry, which is still considered to be at the infancy stage.
With the challenges brought about by the coronavirus disease 2019 (Covid-19) pandemic and the African swine fever (ASF) outbreak to the hog industry, Dar said rabbit meat can be a healthy alternative to pork.
Many hotels, restaurants, and entrepreneurs have developed different rabbit-based dishes.
DA-BAI said Shrine of Our Lady of Grace Parish, led by Fr. Eduardo "Ponpon" Vasquez Jr., targets to provide rabbits to parishioners for additional source of income.
The rabbit dispersal package includes a cage, two-month-old upgraded breed rabbit, automatic drinker, two kilograms of pellets, nest box, and a manual on rabbit raising. (PNA)