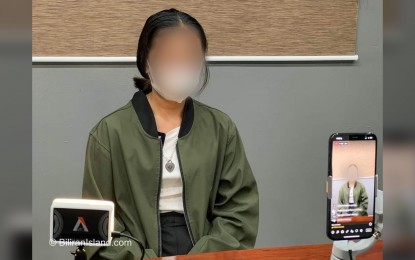 TACLOBAN CITY – A 19-year-old woman in Biliran province is facing charges after spreading fake information about being a victim of an alleged kidnapping involving a white van last Aug. 20.
Despite issuing a public apology for the disinformation, the local police in Naval, Biliran filed a case against the woman from Cabucgayan town, Biliran for violating the Cybercrime Prevention Act.
Naval town chief of police, Major Ryan Delima, said the suspect is a single, college student, resident of Langgao village, Cabucgayan.
The accused is facing imprisonment from one to six months and a fine of up to PHP200,000 under Article 154 of the Revised Penal Code concerning Section 6 of Republic Act 10175 or the Cybercrime Prevention Act of 2012.
The case stemmed after the suspect reported and spread fake information that three bonnet-clad men onboard a white van abducted her at 2:40 p.m. on Aug. 20 in Naval town.
The police found after a series of investigations that the kidnapping claim was fabricated considering the inconsistencies of her statements.
Police noticed no indication of struggle and her appearance did not show exhaustion from running.
No eyewitness and closed circuit television footage supported her claim, according to the police.
The next day, she went to the mayor's office to issue a public apology.
In a statement on Friday, Biliran Police Provincial Director, Col. Dionesio Apas, commended the local police for filing charges against the spreader of fake information and warned the public to avoid such claims.
"Please avoid spreading news or information that is unverified and would mislead, deceive, and cause fear to the public. Be more cautious when posting and sharing in social media, and always fact-check the authenticity of reports posted on social media so as not to fall victim to misinformation and disinformation. We guarantee among our law abiding citizens that the full force of the law will be imposed against the suspect," he added. (PNA)