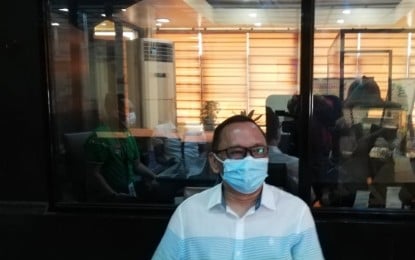 SAN JOSE DE BUENAVISTA, Antique – Vendors are prohibited to sell flowers, candles, and other goods outside cemeteries in Antique's capital town during the observance of All Saints' Day and All Souls' Day.
Mayor Elmer Untaran, in a press conference Tuesday, said vendors are disallowed to sell outside the seven public and private cemeteries to prevent mass gatherings.
"Usually, the public who wants to buy flowers or other goods from the vendors gather around that is why it is better not to allow them outside as preventive measure due to the coronavirus disease 2019," he said.
Those who intend to visit their dearly departed, he said, are advised to buy flowers, candles, and their other goods ahead of time so that they will not be delayed.
He added that those who will be arriving early at the cemetery will be given the privilege to be the first to enter.
The cemeteries will be open from October 25 until November 2 from 6 a.m. up to 6 p.m.
"We are just requesting the public not to stay long inside the cemeteries so that others could also come in," Untaran said.
He added that only 50 people will be allowed to visit every 15 minutes.
The town mayor and the San Jose de Buenavista Municipal Police Station (MPS) have plans on how to control the public entering the cemeteries. The local government will also tap the barangay officials to help.
Untaran said though they have a plan, they will also comply with the policy to be issued by the National Inter-Agency Task Force on Covid-19 that will be adopted at the provincial level before the end of this month. (PNA)