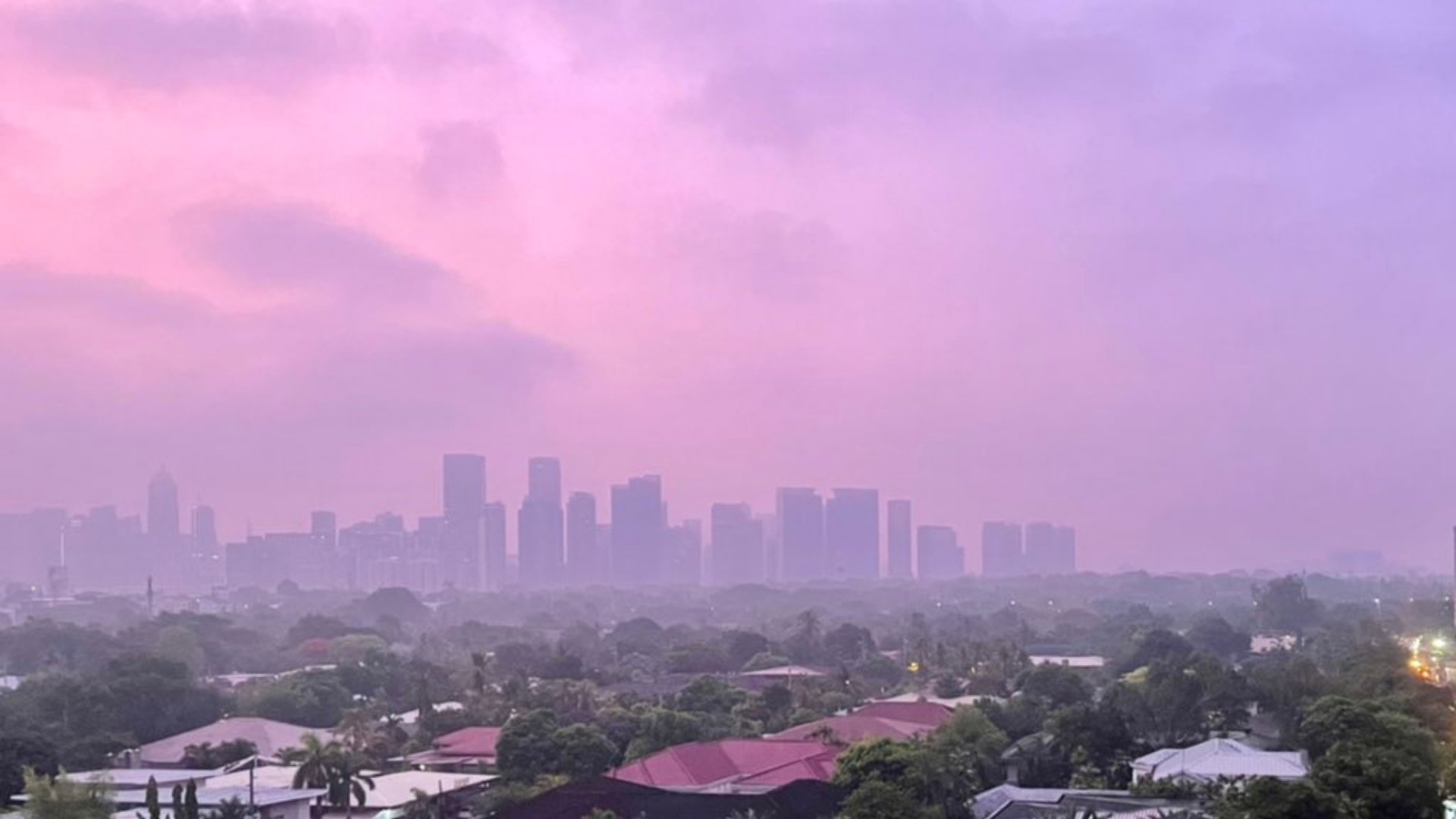 Photo credit: Jonathan Ravelas/Twitter
Oops! There's really a volcanic fog covering Metro Manila and nearby provinces after all.
On Wednesday, the Philippine Institute of Volcanology and Seismology (Phivolcs) backtracked and said it has found evidence that the volcanic sulfur dioxide from Taal Volcano spread over that National Capital Region, Batangas, Laguna, Cavite, Rizal, Bulacan, Pampanga, Bataan, and Zambales.
This came a day after Phivolcs said that the hazy sky over the nation's capital was due to human-made air pollution, and not that volcanic smog being emitted from the Taal Volcano.
ICYDK: The volcanic smog or vog is a result of the continued sulfur dioxide (SO2) emission from the main crater. State volcanologists advised areas around Taal Lake to "take necessary precautions" if SO2 emission continues at around 4,330 tons per day or vog persists.
Phivolcs warned that the SO2 in vog is "acidic and can cause irritation of the eyes, throat, and respiratory tract in severities depending on the gas concentrations and durations of exposure."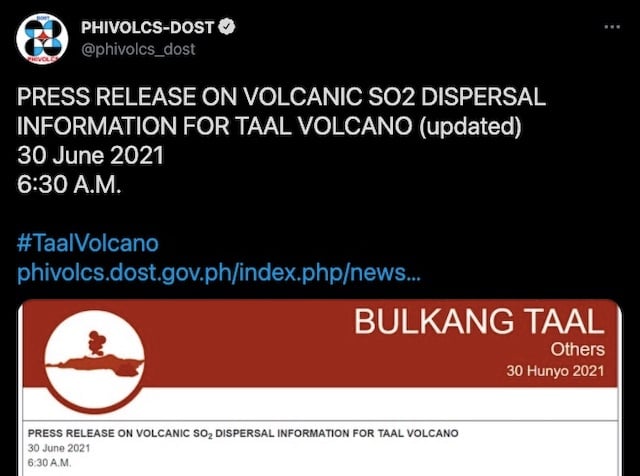 Photo credit: Phivolcs-DOST/Twitter
Phivolcs stated, "People particularly sensitive to such ill effects are those with health conditions such as asthma, lung disease, and heart disease, the elderly, pregnant women, and children."
That clarifies it! Are you living near Taal Volcano?
What do you think about Phivolcs backtracking on their advisories?