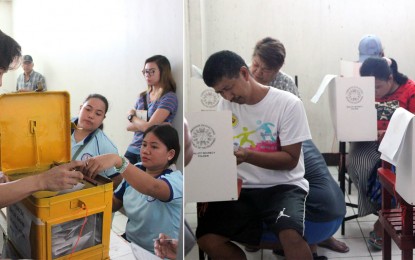 MANILA – The government is preparing a proposal to hold a "multi-day" voting for the 2022 national and local elections amid the prevailing threat of the public health crisis, National Task Force against Covid-19 (NTF) chief implementer, Secretary Carlito Galvez Jr., said Wednesday.
"We are looking a possibility that the elections will be conducted in a multiday election, not a single day election, so that we can prevent the possible conglomeration of thousands of people in the [election] precincts," Galvez, who is also the vaccine czar, said in an interview at the Kapihan sa Manila Bay news forum hosted by Marichu Villanueva.
Galvez cited the crowding of voters in the election precincts could cause an increase in the transmission risks of Covid-19 infections.
"We have seen there are many impacts of the national elections, we have seen that in the United States and also in India that it had further aggravated the [crisis] situation," he said.
The Inter-Agency Task Force for the Management of Emerging Infectious Diseases (IATF), the NTF, and the Commission on Elections (Comelec), he said, are considering various options for the conduct of the upcoming May 2022 polls, with careful consideration of health and safety protocols during the pandemic.
"So now, the IATF and NTF are working together with the Comelec so that we can have a scheme that we can minimize the superspreader transmissions on the registrations and also during the time of elections," he said.
Galvez said it would not be "feasible" to conduct next year's election in just a single day with millions of registered voters "would have to troop to different poll precincts."
He added the government is eyeing the "possibility of conducting a multiday election or will be done through phases."
Among the plans is to conduct the voting in phases by geographical or island groupings, he said.
"There are many options on how we can guarantee the safety of our electorates," he added. "We will collectively plan this with Comelec and also maybe with the Senate and Congress," Galvez said. (PNA)