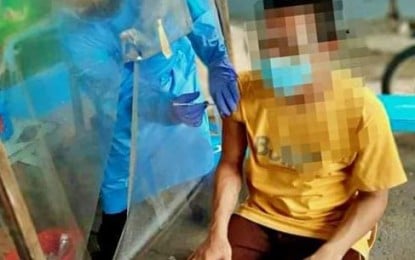 ZAMBOANGA CITY – A total of 384,784 residents of this city have received vaccines against the coronavirus disease 2019 (Covid-19) since the vaccination program was rolled out here in March this year.
Data released Wednesday by the city health office (CHO) showed that 160,300 individuals representing 23.07 percent of the 694,696 eligible population have been fully vaccinated.
"The Covid-19 vaccination rollout in Zamboanga City started middle of March this year with six different vaccine brands -- Sinovac, AstraZeneca, Pfizer, Janssen, Sputnik, and Moderna," Dr. Dulce Amor Miravite, city health officer, said in a statement Wednesday.
The majority of those fully vaccinated or 59,434 individuals were those with comorbidities belonging to the A3 priority group.
Next to the A3 priority group are the senior citizens who fall under the A2 priority category with 31,728 vaccinated individuals.
The rest of the fully vaccinated individuals are as follows: frontline personnel in the essential sector (A4), 42,411; workers in the frontline health service (A1), 15,776; indigent population, 10,879; and, those under the B1 to B6 categories with 72.
The B1 to B6 priority groups included the following: teachers, and social workers, B1; other government workers, B2; other essential workers, B3; socio-demographic groups at significantly higher risk other than senior citizens and poor population based on the National Household Targeting System for Poverty Reduction, B4; Overseas Filipino Workers, B5; and, other remaining workforce, B6.
Also, the CHO data showed that 224,484 individuals representing 32.31 percent of the 694,696 eligible population have received their first dose of vaccines.
Meanwhile, a total of 1,430 persons deprived of liberty (PDLs) at the Zamboanga City Reformatory Center (ZCRC) have been vaccinated against Covid-19 as of October 15.
The inoculation of the PDLs is in line with the city government's desire to accelerate the vaccination rollout covering all sectors of the locality.
The inoculation of PDL at the ZCRC started May 31 with CHO vaccination teams spearheading the rollout, in collaboration with the Bureau of Jail Management and Penology medical team.
The ZCRC has 2,963 PDLs in the male dormitory and another 316 PDLs at its female dormitory. (PNA)