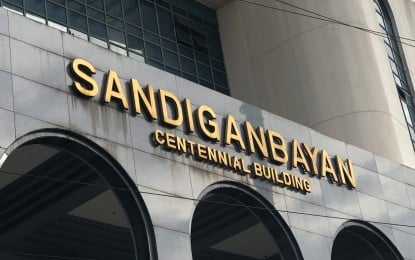 MANILA – Former Iloilo 2nd District representative Judy Syjuco must pay a restitution of PH5.964 million as a pre-condition set by the prosecution before it conforms to a plea-bargaining agreement.
According to the Sandiganbayan resolution dated September 1, the bargain would allow the 78-year-old Syjuco to plead guilty to the lower charges of "fraud against public treasury and similar offenses" and "failure to render account by an accountable officer" instead of the original charges of graft and malversation.
The court said that while it finds the motions meritorious, it will "hold in abeyance" granting Syjuco's plea bargaining agreement filed by the prosecution and the accused until the payment of P5,965,859 as full restitution of the amount alleged in the complaints.
The sum must be paid to the court, either in cash or manager's check, within five days from notice.
"The approval of the said plea bargaining agreement is premature at this time," the tribunal said.
Syjuco was indicted for her alleged part in the purchase of 1,582 units of mobile phones in 2005 sans public bidding.
She claimed that due to her age and several geriatric ailments, such as recurrent falls, depression, anxiety, and mood irritability, there is a progressive deterioration of her mind and body which renders her mentally and physically unfit to attend and participate in court hearings.
She also claimed there is no proof that she received portions of the funds used in the transactions or in any way benefited therefrom and that it is in the best interest of everyone to end the litigation at this stage. (PNA)