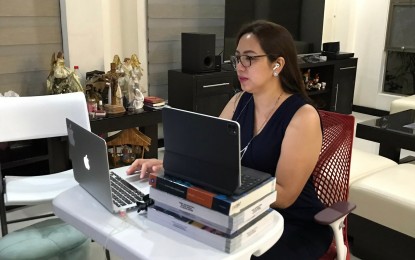 ILOILO CITY – Iloilo First District Rep. Janette L. Garin has tested positive for the coronavirus disease 2019 (Covid-19) and is currently on home quarantine as advised by her doctor.
"It is fortunate that I am fully vaccinated. I can sleep soundly with the hope that this will not be severe despite my pre-existing conditions. I am confident that a trip to the Intensive Care Unit (ICU) will not be part of my Covid-19 experience," Garin said in a statement on Wednesday.
Garin, who is a doctor, said she is asthmatic, hypertensive, and living with Raynaud's Disease.
The United States National Library of Medicine describes the illness as a rare disorder of the blood vessels, usually in the fingers and toes that causes blood vessels to narrow when the person feels cold or stressed.
Garin manifested chills, cough, fever, and runny nose but has not lost her sense of taste and smell. She is also under strict monitoring for being tachycardic or has a fast heart rate.
As a medical doctor, she has been working in the front line and leading in the advocacy for eligible populations to get vaccinated.
On Aug. 15, she led the rollout of the drive-thru vaccination in the town of San Joaquin benefitting over 200 recipients.
She said her work has exposed her to many people who may or may not be infected with Covid-19.
Her lack of sleep and rest also made her an easy target of the virus, she added.
"I have messaged those who have been exposed to me since Monday to quarantine and watch out for symptoms. I am fervently praying that no one got infected," she added.
While she battles with the disease, she urged the public to always observe the minimum health protocols such as frequent hand washing, use of face mask, and observance of the safe physical distancing; and most importantly for them to get vaccinated. (PNA)