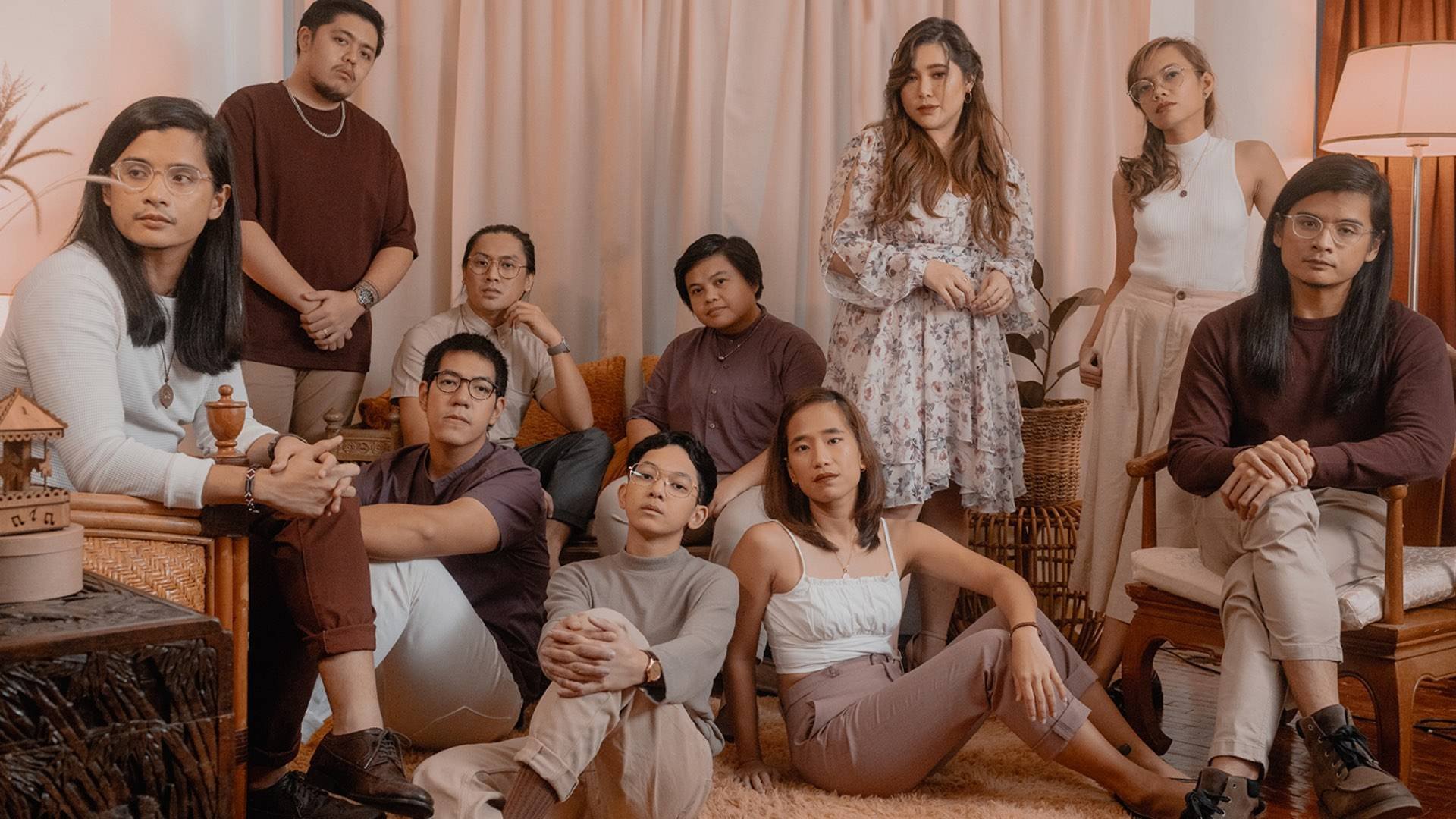 Photo credit: Sony Music Philippines
By Ica Hontiveros-Cheng
It's another dream collaboration between two greats in today's local music!
Following the success of "Paalam," their first project together released in 2019, Ben&Ben and Moira Dela Torre have teamed up anew for a delicious ballad in "Pasalubong."
The new song is the third single off Ben&Ben's sophomore album to be released this month. It's a collab in every sense of the word, with the two acts co-producing and co-writing it and the nine-piece band's own percussionist Andrew De Pano arranging it.
Talking about the track in a press release, Ben&Ben revealed playing on the double meaning behind pasalubong. That other than a present brought by someone who was gone, it could also mean meeting someone.
READ: 'Not promoting toxic positivity': Moira dela Torre defends Mental Health Awareness Month message
Multi-awarded Moira had asked the help of husband Jason Marvin Hernandez, in adding some pop-friendly color to the lyrics.
Talking about the song's universal message of honesty and bravery despite the odds, Moira said, "It isn't so common anymore today to say what you mean."
It's the indescribable sensation when doing a romantic confession, Moira added. "I love that after a whole song of poetry, we end with the simplest but scariest line to say…Gusto kita."
Read on for some of the most piercing lines in the song:
Pasalubong naman
Sa'king nararamdaman
'Pag umamin sayo
Sana ay mapagbigyan
Kaibigan
O kaya bang mag-ibigan
Kapalaran ka ba
O pangarap lang
READ: 'Paw-ubaya': Moira Dela Torre tells pet parents to give all the love they can
"Pasalubong" showcases a different approach to Ben&Ben's music making, De Pano revealed.
"A big difference from the usual Ben&Ben sound is the way the guitars sound, and the absence of most of our usual elements and as a nine piece band, their signature sound has a lot of elements-in the beginning. There was a major effort to really embody and project emotions of waiting and uncertainty, and longing, and the 'bass drum' sound that is present throughout the song is meant to symbolize those times we get caught up deep in thought that we end up hearing our own heartbeat."
As of writing time, "Pasalubong" now has almost 3 million views on YouTube. It is now available on all streaming platforms.
Ben&Ben and Moira's previous collab "Paalam" has been streamed 40 million times on various services combined.
ALSO READ: SB19 x Ben&Ben's 'MAPA' tops iTunes charts in PH, Qatar, UAE