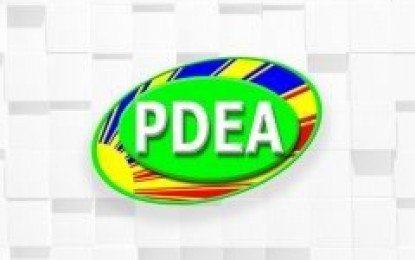 CEBU CITY – The Duterte administration's war against drugs has taken a toll on the illicit activities of personalities involved in the illegal trade, an official said Tuesday.
Philippine Drug Enforcement Agency (PDEA)-Central Visayas regional director Levi Ortiz said in a social media post the "situation on the ground" has changed compared to the previous years and drug lords have been greatly perturbed by the unrelenting operations by law enforcers.
He said a civilian informer told him about communities cleansed of illegal drugs not only by intensified anti-drug sting operations but also by the fear of barangay-level drug personalities to be included in the watch list.
"This is the situation on the ground that the elite and rich anti-Duterte people do not understand," Ortiz said, adding that drug pushers who are on the watch list in their barangays are afraid of transferring as they might again be included in a separate list.
"PRRD's (President Rodrigo Duterte) drug war is winning and effective yet those critics who are entrenched in their well-off subdivisions and villages find it hard to see and appreciate it," he pointed out.
The creation of the Barangay Anti-Drug Abuse Council (BADAC) in every local government unit has been found to be a huge factor in keeping the cooperation of the village officials and the residents in the fight against drugs.
PDEA-7 information officer Leia Alcantara earlier reported that of the 80 barangays in the city, 76 have put up a Community-based Rehab Program (CBRP) according to the information they received from the Cebu City Office of Substance Abuse Prevention (COSAP).
In May this year, two more villages – Sto. Niño and Sudlon – were declared as drug-cleared by the PDEA. (PNA)