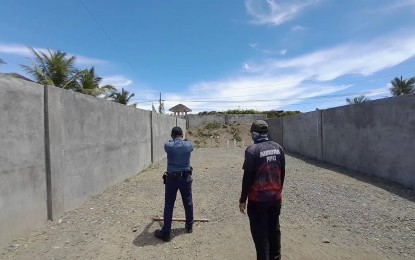 BALER, Aurora – At least 822 personnel of the Aurora Police Provincial Office (APPO) on Wednesday started to undergo modified handgun marksmanship training that is meant to improve their shooting skills.
Col. Myles Angel S. Pascual, newly-installed officer-in-charge (OIC) provincial director of APPO, said the training being held at Camp Captain Victor Ravina here, is simultaneously being conducted in other areas of Central Luzon under the jurisdiction of Brig. Gen. Cesar R. Pasiwen, regional director of the Police Regional Office 3 (PRO-3).
He said the Philippine National Police has been equipping its personnel with the needed knowledge through the conduct of numerous seminars and training.
"This training is not solely for us, it is for the community. In the work field, who will suffer if you aim or shoot at the wrong one, in the wrong place, and wrong time?," Pascual said in his message.
"We all know the answer but it should not end in knowing. We have to work it out. So, kindly reach the objectives of this activity by taking it seriously. The missed ammunitions and worn-out target boards can be replaced easily but not the opportunity to be equipped competently," he added.