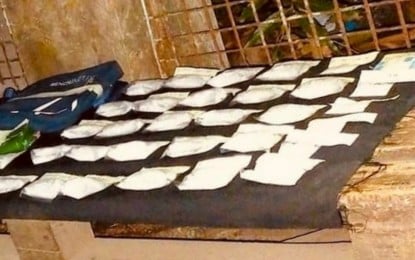 MANILA – The wife of the late Amim Boratong, accused of money laundering in connection with the multi-million shabu "tiangge" in Pasig City during the early 2000s, and a bank manager who managed her account have been convicted by the Pasig regional trial court (RTC) Branch 167.
In a 26-page decision dated Sept. 20 and penned by Presiding Judge Annielyn Medes-Cabelis, the court found Sheryl Molera Boratong guilty of six counts of violation of Section 4 (a) on knowingly transacting proceeds of unlawful activity of Republic Act 9160 or the Anti Money Laundering Act of 2001 and sentenced to up to 13 years and a fine of P3 million for each count.
Former personal banking manager Godofredo Medenilla was also found guilty in the same decision of two counts for violation of Sec. 4 (b) of the same law which penalized acts of facilitating money laundering acts and sentenced him up to six years in prison and a fine of PHP1.5 million for each count.
The Boratongs masterminded the operation of the shabu tiangge along F. Soriano Street in Barangay Palatiw, Pasig City. In 2015, the Court of Appeals (CA) affirmed the life sentence handed down by the Pasig regional trial court in 2009 against them for maintaining a drug den and possession of illegal drugs.
The Pasig court, in finding the personal banking manager guilty, noted: "testimony that she (Sheryl) would not have transferred the funds to her sisters if Medenilla did not advise her to do it,".
In February 2006, more than PHP900 million in assets were seized during a raid. Aside from bank deposits and a fleet of luxury cars, among the properties traced to the Boratong couple were prime properties in the cities of Pasig and San Juan as well as buildings and farm mills in Bulacan and in Iligan City. (PNA)