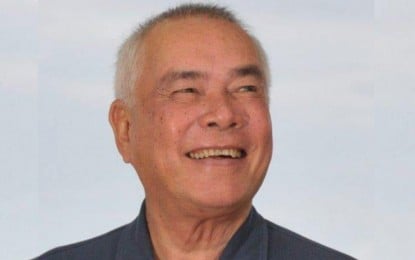 MANILA – Presidential Communications Operations Office (PCOO) Secretary Martin Andanar on Wednesday condoled with the family of former Cebu governor Emilio "Lito" Osmeña who died on Monday.
"We extend our deepest sympathies and condolences to the family, friends, and loved ones on the passing of former Cebu governor Emilio 'Lito' Osmeña," Andanar said in a press statement. "We pray for the eternal repose of his soul and for his family, friends, and loved ones to find strength in this time of grief."
Andanar hailed Osmeña's dedication to serving the public, especially those who belong to the underprivileged sector.
"His commitment to public service will be remembered by the constituents he served throughout his tenure, and everyone he has helped along the way, especially the underprivileged," he said.
Andanar said Osmeña would be remembered as the architect of "Ceboom," a tag that refers to the economic development that Cebu experienced when the latter served as governor from 1988 to 1992.
He expressed hope that Osmeña, despite his passing, would stay as "a source of inspiration to all Cebuanos" for the continued progress of the province.
"He has done much to serve and help the growth and development of his province, particularly when he advocated for and initiated 'Ceboom', which led to the rapid economic development of Cebu in the early 1990s," Andanar said.
Osmeña, 88, passed away on Monday, his son, Mariano, confirmed in a social media post. The cause of Osmeña's death was not disclosed.
During his reign, he made an unprecedented project establishing a road link between Cebu City and the western town of Balamban through the upland villages in what is now known as Transcentral Highway.
In 1992, Osmeña accepted Fidel Ramos' invitation to be his running mate in the 1992 elections. He, however, lost the vice presidential race to Joseph Estrada, while Ramos won the presidency by a slim margin.
Osmeña was Ramos' chief economic adviser from 1993 to 1997.
He also served in the Ramos administration as chairperson of the Presidential Committee on Flagship Programs.
He joined the 1998 presidential derby under the Probinsiya Muna Development Initiative (PROMDI) but lost anew to Estrada. (PNA)